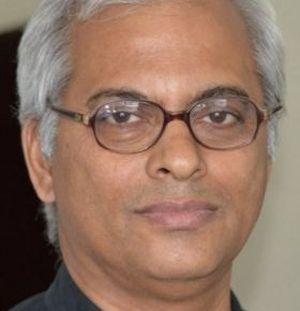 An Indian priest missing after an attack on a care home run in Yemen is being held by the assailants, likely militants from the Islamic State group, officials said on Sunday.
The 56-year-old Tom Uzhunnalil was taken by Islamic State gunmen after they launched an attack on an elderly care home in Aden.
India will spare no efforts to rescue father Tom Uzhunnalil, who has gone missing in Yemen after the Islamic State militant group attacked a care home run by Mother Teresa's Missionaries of Charity, said External Affairs Minister Sushma Swaraj.
"Yemen is a conflict zone. We do not have an embassy there. But we will spare no efforts to rescue Father Tom Uzhunnalil," she tweeted.
The minister noted that though there was Indian embassy in Yemen, there was a camp office in Djibouti. She also corrected the number of Indians killed in the attack from four to one.
Gunmen stormed the refuge for the elderly on Friday, killing a Yemeni guard before tying up and shooting 15 other employees.
Four foreign nuns, including an Indian, working as nurses were among those killed.
The Yemeni officials said that though Islamic State was yet to claim responsibility for the attack, information pointed to their involvement.
The Vatican'sSecretary of State Pietro Parolin said Pope Francis "was shocked and profoundly saddened" to learn of "this act of senseless and diabolical violence".
Al Qaeda and IS have stepped up attacks in Aden, targeting mainly loyalists and members of a Saudi-led coalition battling Huthi rebels and their allies since March last year.