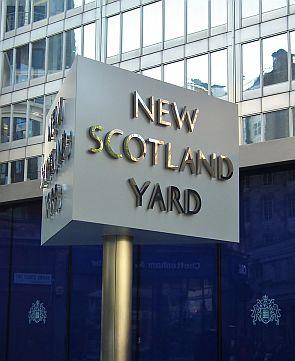 The UK Metropolitan Police's Counter Terrorism Command has arrested an Indian origin woman banker in connection with an anti-terrorism case.
Kuntal Patel, employed at the Barclays Bank in CanaryWharf, was arrested following anti-terror raids at three addresses in London.
Although law enforcement authorities have not given details of her alleged offence, Indian agencies say that prima facie this appears to be a case of financial and other acts of terrorism.

While the case has been booked under terror laws it could also end up being a criminal offence undertaken by local syndicates dealing with chemicals, agencies suspect.

The London police are probing the inflow of funds into the bank where she worked and are ascertaining if she has anything to do with it.
Kuntal, 36, is the daughter of magistrate Meena Patel, who sits on the bench at Thames Magistrates' Court in east London.
According to the Daily Telegraph, a 19-year-old boy was also picked up in connection with the same case
Patel is due to appear in Westminster Magistrates' Court on Thursday.
A 19-year-old, reportedly the son of diplomat Nicholas Sutcliffe, first secretary at the Foreign and Commonwealth Office, was also arrested at his parents' home in Streatham Hill.