Hari Balakrishnan, an Indian-origin MIT professor, has received the prestigious Marconi Prize for his fundamental discoveries in wired and wireless networking, mobile sensing, and distributed systems.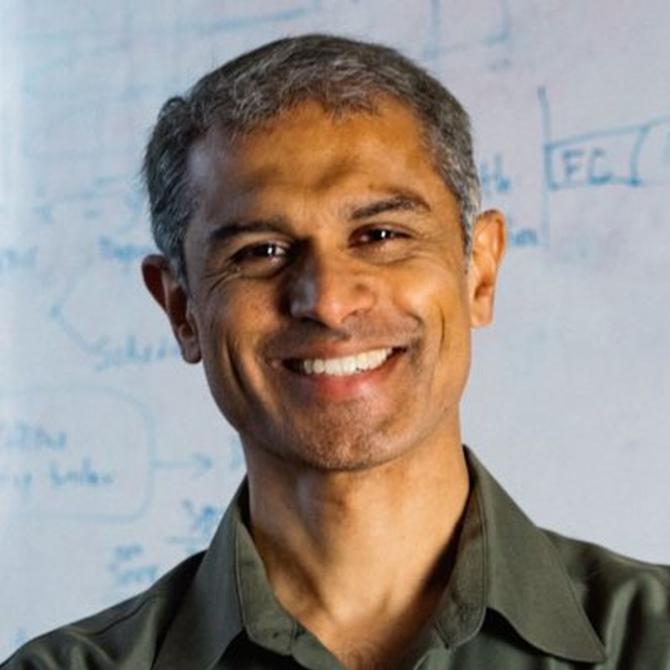 Balakrishnan, a Fujitsu Professor of Computer Science and Artificial Intelligence in the Department of Electrical Engineering and Computer Science at the Massachusetts Institute of Technology (MIT), was named the winner of the award on February 22, a press release by The Marconi Society said.
The Marconi Prize is awarded annually by The Marconi Society to innovators who have significantly contributed to increasing digital inclusivity through advanced information and communications technology.
"By focusing his research on the application of technology to solve large societal problems, Balakrishnan's work has made millions of people safer and has made the Internet and wireless communications more efficient and robust," the press release said.
"I am delighted to be honoured with the Marconi Prize, whose previous recipients are a Who's Who of communications technology innovators. As a researcher inspired by how people use network applications and motivated to build networked systems for a safer and more resilient world, I am privileged to be part of the Marconi Society and its mission to advance digital equity," Balakrishnan said in a statement.
According to the press release, discoveries by Balakrishnan frequently set the stage for major shifts in the scientific and technological trajectory of networking systems.
"Hari's unique contributions have shaped the course of research and discovery in multiple fields, saved lives, and enabled users to have better experiences with network-based services," Vint Cerf, chair of the Marconi Society, said.
"His focus on scientific excellence that creates positive impact at scale, along with his humanitarian contributions, makes him a perfect choice for the Marconi Prize," Cerf added.
"The breadth, depth, and innovation of Hari's contributions to technology are quite remarkable," chair of the Marconi Prize Selection Committee, Andrea Goldsmith, said.
"His transformational impact on technology, successful translation of his research ideas into widespread practice and his humanitarian activities are exemplary of the contributions the Marconi Prize seeks to recognise," Goldsmith added.
Balakrishnan received his B Tech degree from IIT Madras and his PhD from the University of California at Berkeley.
He will be honoured at the Marconi Society's annual awards Gala on October 27, 2023, in Washington, DC.
The Marconi Society is a non-profit organisation dedicated to advancing digitally equitable communities by empowering change agents across sectors, according to its official website.