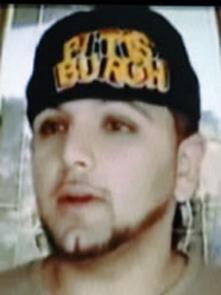 A 28-year-old Indian man, wanted by the Federal Bureau of Investigation in relation to a 2008 shooting of another Indian, will be extradited to the United States from India to face homicide charges.
Amandeep Singh Dhami, a fugitive wanted by the FBI for a federal unlawful flight to avoid prosecution charge, was arrested in India on Friday evening. Dhami was arrested in Jalandhar, Punjab, on local charges by Indian authorities and will be returned to the US to face homicide charges related to the August 31, 2008 shooting of Parmjit Pamma Singh at a later date.
More than five years ago, gunfire had erupted at a sports festival held at the Sacramento Sikh Society Sports Complex in Sacramento, terrifying the assembled crowd.
Dhami managed to flee the festival grounds, but a second shooter, Gurpreet Singh Gosal, 28, was captured and held by spectators until the police arrived. In August this year, Gosal was sentenced in Sacramento county superior court to 35 years to life in prison for second-degree murder and firing a weapon in the course of a murder for his role in the shooting.
Dhami's federal fugitive poster has appeared on the Sacramento FBI's website since 2008, when it was first distributed. The poster was recently translated into Punjabi and redistributed internationally.
Over the years, various sources speculated that Dhami may have fled to Canada, but the FBI recently followed up on leads that revealed that he was residing in India under an assumed name.
"We are thankful for our continued partnership with local and international law enforcement partners. A team of local and international FBI resources worked closely with the SacramentoCounty sheriff's department to pursue Dhami," said Special Agent in Charge Monica Miller of the FBI's Sacramento field office.
"We all hope that Dhami's eventual return for prosecution may offer some closure and peace for the Singh family, the Sacramento Sikh Society, and the festival attendees who were so traumatised by the shooting."
Image: Amandeep Singh Dhami
Image courtesy: fbi.gov