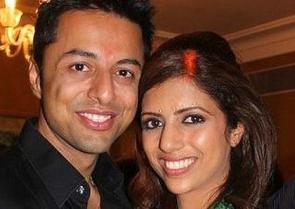 British-Indian businessman Shrien Dewani has won an appeal against his extradition to South Africa to face charges of plotting the murder of his Indo-Swedish wife while on honeymoon there in 2010.
A panel of three high court judges, headed by Chief Justice Lord Thomas, ruled yesterday that there were outstanding legal issues the court must decide before the 33-year-old is extradited. Dewani is accused of plotting to kill his 28-year-old wife Anni, who was shot as the couple travelled in a taxi on the outskirts of Cape Town in November 2010.
Dewani, who escaped relatively unharmed from the incident, is recovering from mental health problems, including depression and post-traumatic stress disorder and has been fighting his extradition to South Africa since 2011.
In July, Chief Magistrate Howard Riddle ruled at Westminster magistrates' court that Dewani should be extradited and rejected his attempt to stay in the United Kingdom for further hospital treatment.
The high court has now ruled the case must be reopened to consider two key issues -- Dewani's status as "an accused person" and whether it would be "unjust and oppressive" to extradite Dewani regardless of his mental condition. The hearing is to take place "as soon as possible".
Speaking outside the court, Anni's mother Nilam Hindocha said, "I was brought up to believe the British justice is the best in the world, so it is very hard to understand why we are still here. I am the mother of a murdered daughter. How long do I have to wait?"
Last year, South African Xolile Mngeni was convicted of premeditated murder and jailed for life. Prosecutors claimed he was a hitman hired by Dewani to kill his wife, a charge that Dewani denies. The couple's taxi driver, Zola Tongo, was jailed for 18 years after he admitted his part in the killing and another accomplice, Mziwamadoda Qwabe, also pleaded guilty to murder and was handed 25 years in prison.

Image: Shrien and Anni Dewani