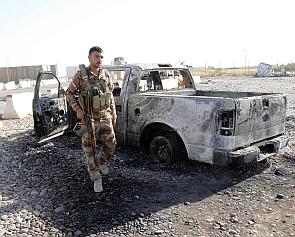 According to Chinmaya Gharekhan, distinguished diplomat, 'The only option before India would be to pay the ransom and get back our people from Iraq.'

Suresh K Reddy, a 1991 batch IFS officer, will leave for Iraq on Wednesday night to handle the emergency arising out of the radical Islamist group Islamic State of Iraq and Syria's onslaught on three cities of Iraq. Some 40 Indians are reported to be missing/kidnapped since the militants ran over Mosul
Although the details of the Indians are not fully available yet, it seems that the situation arising out of the stranded or kidnapped Indians won't be easy to resolve.
According to Chinmaya Gharekhan, distinguished diplomat, "I will be extremely surprised if our diplomats have any back channel contacts with the ISIL rebels already."
Gharekhan, India's foremost expert on the Middle East and Arab issues and well-versed with the geopolitics of the region, told Rediff.com, "If Indians have been kidnapped, then the only option would be to pay the ransom and get back our people."
He says after the anti-Shia militants have taken over Tikrit, they have got millions of rupees from the state-owned bank. The rebels of Syria and Iraq are one of the richest armed fundamentalists now. Gharekhan says, "India will have to tread carefully on the issue."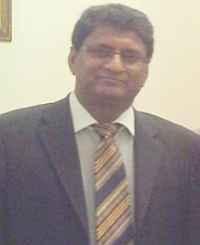 Reddy, left, a young diplomat who was sent to Bagdad in 2011 after a seven-year gap when India did not have an ambassador in Baghdad but only a charge d'affaires, has a good knowledge of the ground situation in the troubled nation. He knows Arabic well, so it's an added advantage. His first posting was to Cairo in 1993, and he has served in Muscat, Abu Dhabi and Islamabad before becoming ambassador to Iraq.
An MA in sociology, Reddy is considered a versatile officer; his colleagues say he is very firm on the job.
He will leave for Iraq tonight.
Image: A member of the Kurdish security forces walks past a wreckage of vehicle belonging to the Iraqi security forces in the outskirts of Kirkuk June 16, 2014. Photograph: Ako Rasheed/Reuters.