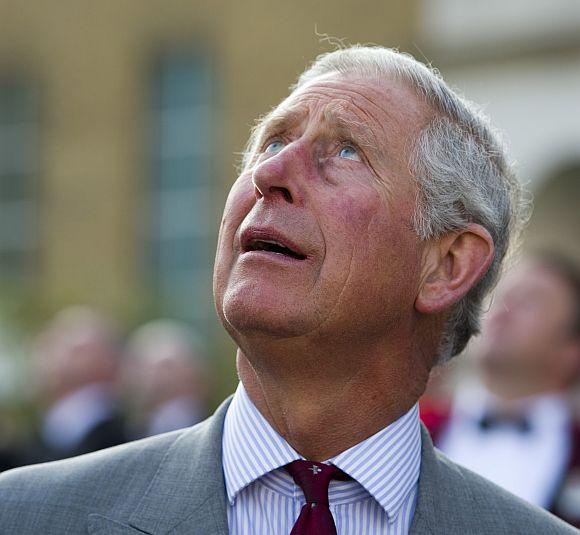 An Indian billionaire couple in the United Kingdom are planning a mega birthday bash for Prince Charles when he turns 65 in November. The London-based entrepreneur-philanthropists Cyrus and Priya Vandrevala will splash out hundreds of thousands of pounds on a concert by the Philharmonia Orchestra as part of a champagne reception and dinner at Buckingham Palace in honour of the heir to Britain's throne
A palace spokesperson confirmed the event would be take place on November 21, a week after the Prince of Wales' birthday on November 14, but added: "It is a private event so we would not comment".
The prince is a patron of the London-based orchestra and the music for the evening will be chosen by the birthday boy himself. The entire musical set will focus on the celebrated German composer Wagner, whose 200th birth anniversary is being celebrated around the world.
Referred to in high society circles in London as part of the Indian "Bollygarch" set, Cyrus Vandrevala is a private equity investor and his wife, Priya, is founder and chairman of the Hirco Group -- one of India's largest developers of premium residential real estate.
The couple lives in the posh HollandPark area of central London and are involved with a number of charity projects through the Vandrevala Foundation. They are well known within Britain's royal circles as patrons of the charity Elephant Family, which has been founded by conservationist Mark Shand – the brother of Camilla Parker-Bowles, the Duchess of Cornwall.
The couple is believed to be well acquainted with Charles and Camilla, who have even hosted them at their royal country retreat of Highgrove in Gloucestershire. "The evening connects with their philanthropic work as the Philharmonia Orchestra supports impoverished performers through its trust", a spokesperson for the Vandrevala Foundation said.
The exclusive black-tie evening in November is open to 250 high-profile guests, expected to include prominent members of the British Indian community as well as friends of the Duke and Duchess of Cornwall.
Queen Elizabeth II has given her consent for the use of her palace as the venue but it has not been confirmed if she would be dropping in at her son's birthday party as well.
© Copyright 2021 PTI. All rights reserved. Republication or redistribution of PTI content, including by framing or similar means, is expressly prohibited without the prior written consent.