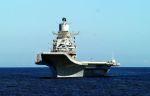 India assured Japan that it "stands" by it to ensure freedom of navigation on the high seas, an assurance that comes in the backdrop of increasing conflicts in the Pacific involving China.
"There can be little doubt that countries like India and Japan must cooperate in ensuring the security of the global commons including freedom of navigation on the high seas that is critical to both our countries which import large amounts of oil and gas.
"Let me say clearly today that India stands with Japan, and other like minded countries, in pursuing and implementing these goals and objectives," External Affairs Minister Salman Khurshid said.
Khurshid, who is here to jointly co-chair the 7th annual India–Japan Strategic Dialogue with his Japanese counterpart Fumio Kishida, was speaking at the RikkyoUniversity.
Khurshid's remarks came at a time when Japan is involved in territorial dispute of islands with China in East China Sea. Incidentally, China is also involved in maritime row with other countries like Vietnam and the Philippines in the South China Sea.
Giving details of Indo-Japan defence cooperation, Khurshid said, "All this cooperation is not aimed at any other country but helps us to gain valuable knowledge and experience about the interoperability of our defence forces."
He also said, "Political and security cooperation between India and Japan has a significance which goes beyond our two countries. We are both members of the East Asia Summit process and we desire to see this architecture being open, transparent and inclusive".
On the issue of security cooperation, he said, "We have a bilateral Joint Declaration on Security Cooperation and an Action Plan to Advance Security Cooperation that spells out a detailed dialogue mechanism which has been meeting regularly and its decisions implemented steadfastly".
He also noted that Indian and Japanese Coast Guards have regular interactions as does the Indian Navy and Japan's Maritime Self Defence Force.
Talking about economic cooperation, Khurshid underlined that India was delighted that it continues to poll very high amongst Japanese firms as a long term investment destination.
The number of firms from your country which have operations in India is over 1000 now, "and while we can take some satisfaction from this fact, naturally we want many more of your firms to invest in India".
"Very frankly, there is a perfect fit here since India is a labour abundant country with relatively low wage rates.
"Japan is abundant in capital and has technology and management expertise which can be married to our competitive advantages...
"We are confident that in the near future the infrastructure needs of corporate Japan will be met in India.
"We have also recently announced a new manufacturing policy to encourage and support this very important segment of the economy.
"Jobs for our young population will come mainly from manufacturing and we believe Japanese firms will find a win-win situation in this regard in our country," he said.
Khurshid added, "I firmly believe that India-Japan economic engagement creates a win-win situation for both our countries and will help foster growth in the second and third largest economies of Asia".