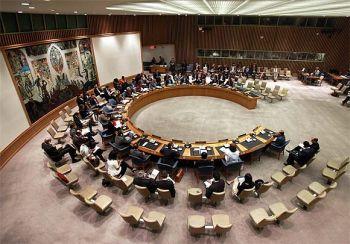 India has said frustration is building up among the international community over the United Nations Security Council's inability to respond to global crises due to lack of reforms in its structure and functioning.
The reform of the 15-nation Security Council will be a key agenda for India during Prime Minister Manmohan Singh's visit in New York for the 68th session of the UN General Assembly.
India has been making a strong case for reform of the powerful UN body with expansion in both permanent and non-permanent categories of membership.
"The frustration is now being felt by the international community because they find that the Security Council is completely paralysed. It does not respond in time to various crises and it does not have a representative character," Indian Ambassador to the UN Asoke Mukerji told mediapersons in New York.
He said if the UN cannot represent world opinion it is a source of "big frustration" not just for India but for the international community.
He stressed that some of the permanent members of the council too have publicly spoke in favour of reforming the UNSC.
"The frustration is building up. The faster the UNSC gets reformed, the more it will be able to perform its role of maintaining international peace and security. Right now it is unfortunately stagnant," he said on Monday.
Mukerji said a vast majority of the UN membership is asking how long can the UNSC function without being reformed.
Apart from permanent members like France and UK, nearly 120 nations in the 193 member General Assembly too have "publicly asked for reforms."
The 10th round of inter-governmental negotiations on Security Council reform would be held in mid-October.
Apart from the Security Council reform, key issues like counter-terrorism and sustainable development are expected to be among the focus areas during Singh's visit to the UN.
On whether Singh would meet his Pakistani counterpart Nawaz Sharif on the sidelines of the UNGA, Mukerji said the meeting "is still work in progress."
"We are waiting for some clarity on whether this meeting will be taking place or where it will take place. That is still work in progress," he said.
© Copyright 2022 PTI. All rights reserved. Republication or redistribution of PTI content, including by framing or similar means, is expressly prohibited without the prior written consent.