Lieutenant Rishi Kumar, 23, joined the Army in June 2020.
Attached to the 17 Sikh Infantry, Lieutenant Rishi, who was posted to the Kashmir valley two months ago, and Sepoy Manjit Singh were martyred in a mysterious blast in the Naushera sector, Jammu and Kashmir, on Friday, October 29, 2021.
As his body was flown to Patna, policemen and politicians paid homage to this brave son of India.
Please click on the images to see Lieutenant Rishi's final journey home.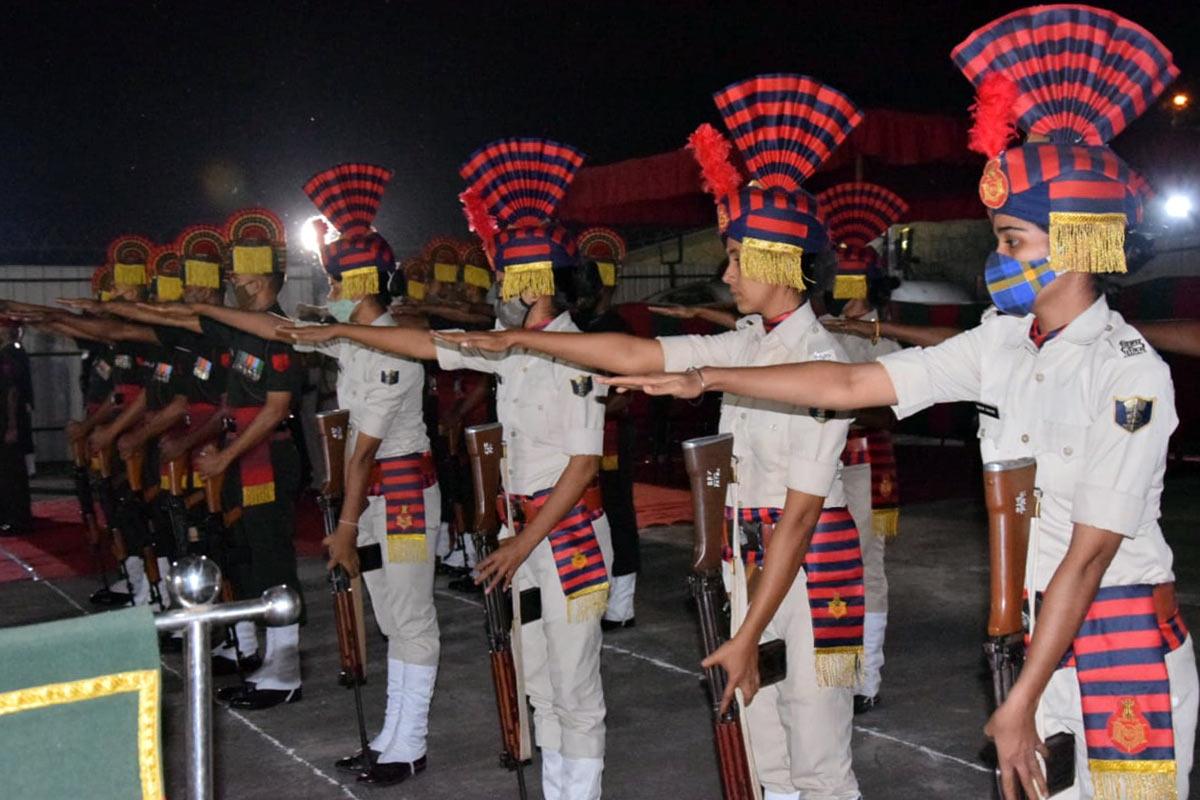 IMAGE: Bihar police personnel pays tribute to Lieutenant Rishi Kumar, who was brought up in Begusarai.
The lieutenant, one newspaper reported, had promised his mother that he would spend a couple of days with his family during Bihar's Chhath Puja, but later called to say that his leave had been cleared for November 22 for his younger sister's marriage on November 29. Photographs: ANI Photo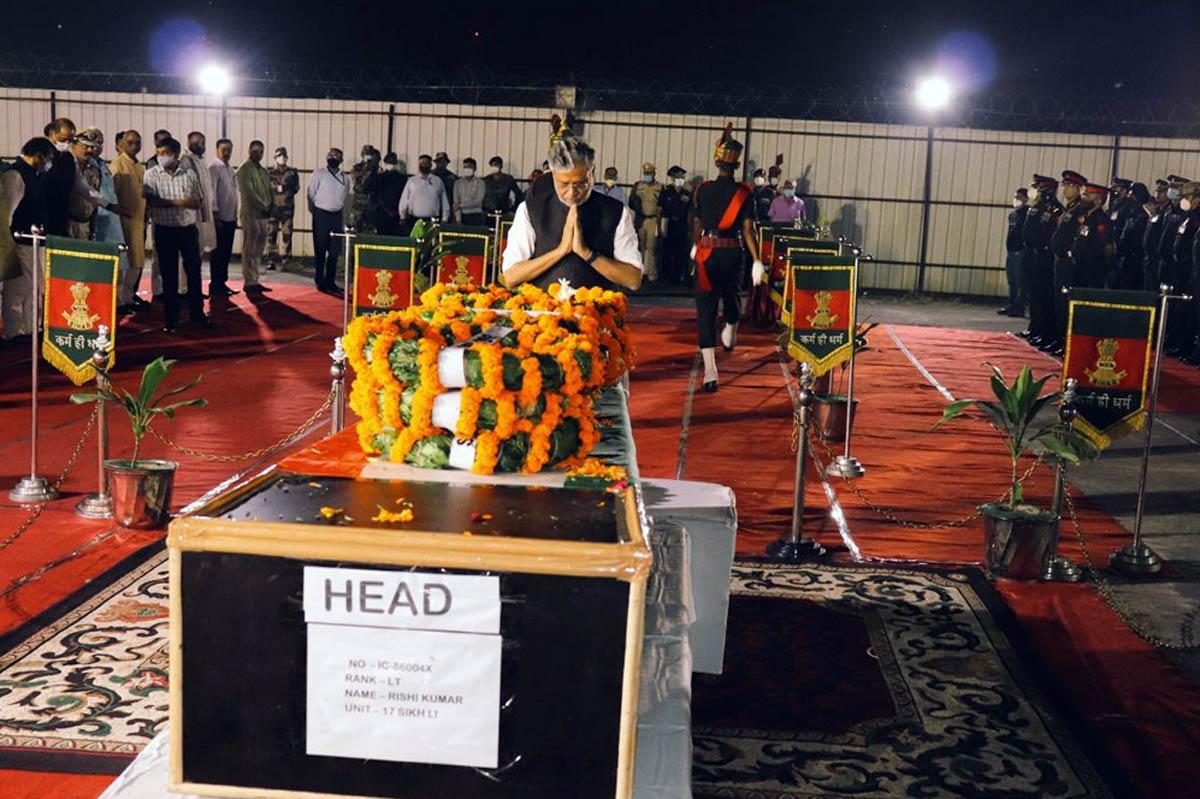 IMAGE: Rajya Sabha MP Sushil Kumar Modi pays tribute to Lieutenant Rishi, whose elder sister is also in the Indian Army.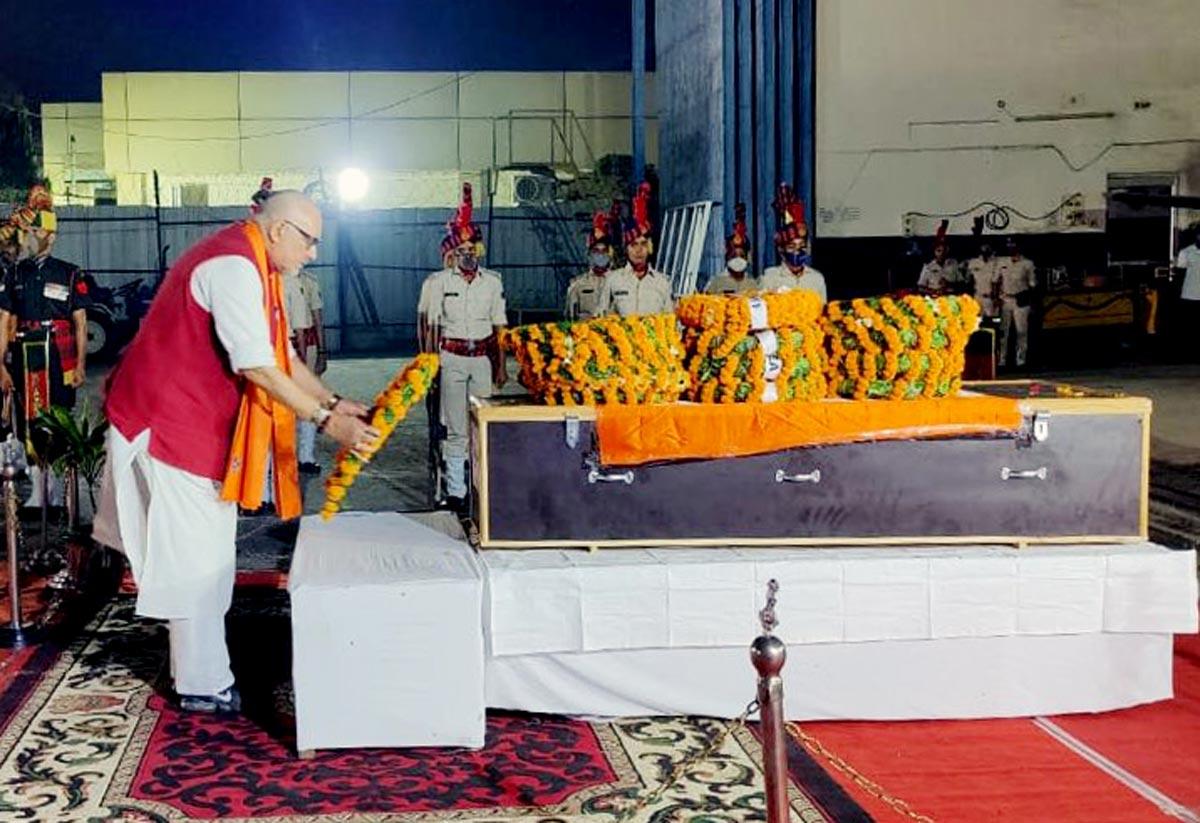 IMAGE: Union Minister and Begusarai MP Giriraj Singh at the rememberance ceremony for Lieutenant Rishi at Patna's Jayaprakash Narayan airport.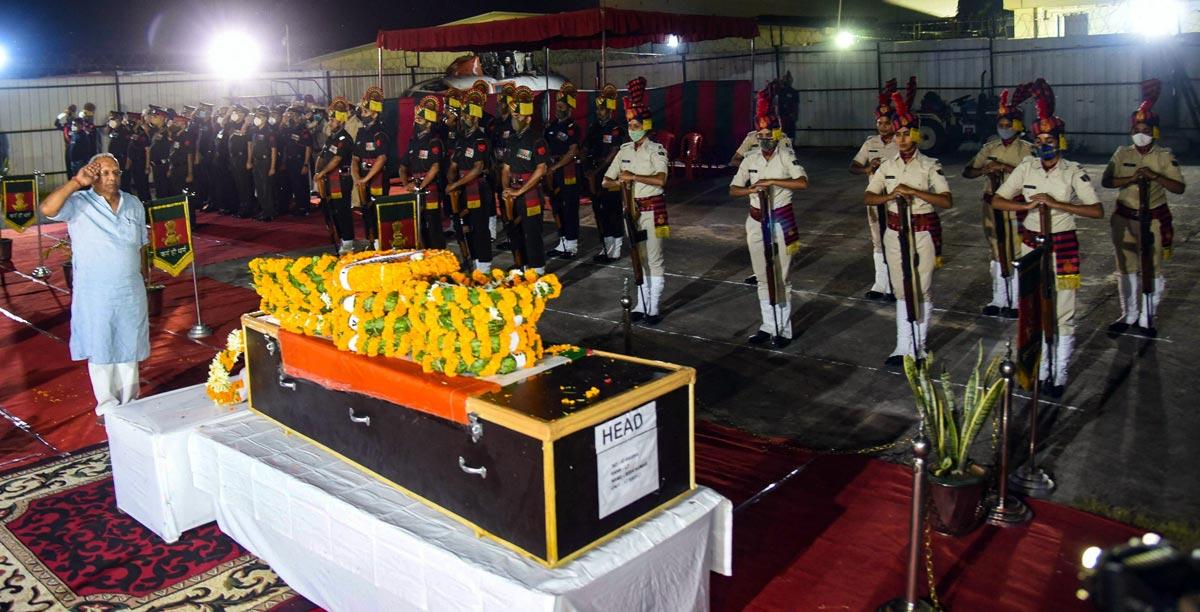 IMAGE: Bihar Deputy Chief Minister Tarkishore Prasad at the memorial event for Lieutenant Rishi. Photograph: PTI Photo
Photographs curated by Anant Salvi/Rediff.com
Feature Presentation: Mahipal Soni/Rediff.com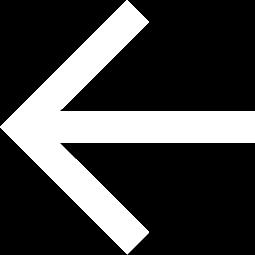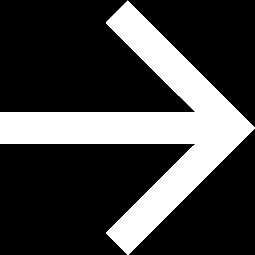 X