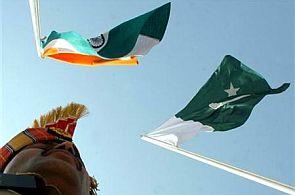 India on Tuesday lodged a protest with Pakistan over increased border ceasefire violations as top military officials of the two countries held telephonic talks and agreed to hold flag meetings to defuse the situation.
The Director General Military Operations talks were held around 12 pm for about 10 minutes during which "all relevant issues" were raised, army officials said. During the talks, the Indian side is understood to have raised the issue of frequent ceasefire violations and lodged protest over the issue, army sources said.
There have been 95 ceasefire violations by Pakistan along the Line of Control and it has also breached the ceasefire pact 25 times on the International Border.
"The two sides have agreed to hold flag meetings at field levels by both the army and the Border Security Force to defuse the situation," the army officials said
The DGMOs -- Lt Gen PR Kumar from India and Major General Amir Riaz from Pakistan -- discussed the border situation during their talk on hotline which takes place every Tuesday.
The DGMOs hold talks every week during which they discuss issues related to the Line of Control and other areas. Defence Minister Arun Jaitley has stated that India has been responding effectively and strongly to the ceasefire violations by Pakistan side.
India has also further strengthened its counter infiltration grid to tackle any attempt by Pakistan to push in militants during the ceasefire violations.