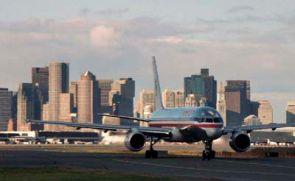 Taking serious note of the questioning of the Uttar Pradesh minister Azam Khan at the Logan International Airport in Boston, the Indian Embassy has raised the issue with the US State Department.
"The issue has been taken up with the State Department," the Indian Embassy spokesman, M Sridharan, told PTI in response to a question if the Embassy was aware of the incident at Boston airport on Wednesday.
Khan, a senior leader of the ruling Samajwadi Party in Uttar Pradesh and also the Urban Development minister of the state, was detained for about 10 minutes at the Boston airport for "further questioning" after he landed in a scheduled British Airways flight from India.
In protest, Khan, who is accompanying the Uttar Pradesh Chief Minister Akhilesh Yadav to deliver a lecture in HarvardUniversity on the recently held Mahakumbh Mela at Allahabad, has decided to come back after a short stay.