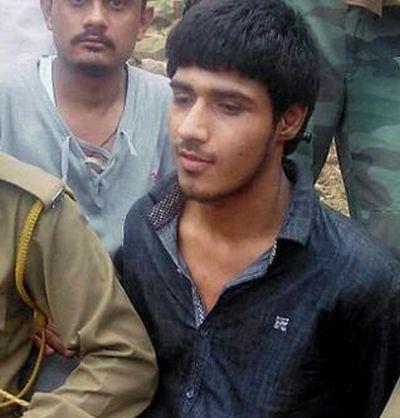 Preparing to nail Pakistan's lie, India has gathered substantial evidence, including the phone number and photographs of close relatives of Lashkar-e-Tayiba terrorist Mohammad Naved Yakub who was caught during Udhampur attack and is expected to ask Islamabad to hold a probe on that basis.
Twenty-four pages of a 39-page dossier prepared by India are devoted to the photographs and Google Maps locations of Naved's residence, his relatives' houses and the three terror camps in Pakistan where he was trained till May 2015.
The information gathered includes a mobile number of Zong service provider used by Naved, names and phone numbers of his close relatives and friends and pictures of a red motorcycle used by Naved's elder brother Mohammad Nadeem.
Besides names and phone numbers of his parents and three siblings, the dossier also has names and addresses of three of Naved's uncles and names of all his 27 cousins in Pakistan as well as names of his four close friends -- Tanveer, Afridi, Qasim and Shahad.
Indian agencies accessed the Facebook account of Naved's cousin Taheer to get photos of some of his family members. It also carries a signage situated close to his maternal uncle Mohammad Ali's house in Kotha Shah Bhalol in Pakistan.
Security agencies are said have procured these photographs through their sources and claim that Naved identified these. These details will be shared with Pakistan through a Letter Rogatory, asking for further investigation on Pakistan soil, official sources said.
A Letters Rogatory is a formal request made to a foreign court for judicial assistance, which also includes recording of evidence on foreign soil. Pakistan has been denying that Naved, who was caught alive during the Udhampur attack on August 5, is its citizen.
All the information was in the dossier which was supposed to be given to Pakistan during the now-cancelled NSA talks. Dismissing Pakistan's claim that Naved does not figure in its national database, India's dossier says an identity card was issued to Naved by the National Database and Registration Authority of Pakistan in 2014.
"Naved claims to have lost the card," the Indian dossier says, giving details of his family and even mentioning names of his three neighbours at Rafiq Colony in Faisalabad.