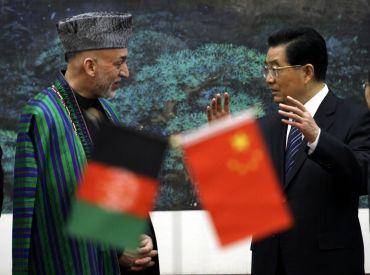 Senior officials from India, China and Russia will hold a trilateral meet in Beijing on Thursday to discuss the emerging situation in Afghanistan in the backdrop of the United States troops withdrawal that have sparked concern over the reemergence of the Taliban and the al Qaeda in the region.
The meeting of the three major countries in the region followed the first India-China dialogue on Afghanistan held here last year to discuss mutual concerns and ideas to address the problem.
Deputy National Security Advisor Nehchal Sandhu will lead the Indian delegation in tomorrow's talks. Elaborating China's concerns, Foreign Ministry spokesman Hong Lei today told PTI that the situation in Afghanistan is closely related to security and stability in the region.
"As a close neighbour of Afghanistan, China is ready to work with countries in the region and the international community to support the peaceful reconstruction and reconciliation process in Afghanistan and jointly maintain peace, stability and development of Afghanistan and the whole region," he said.