Celebrity chef Sanjeev Kapoor was flown to the United Arab Emirates to prepare a five-course vegetarian extravaganza for no other than Prime Minister Narendra Modi.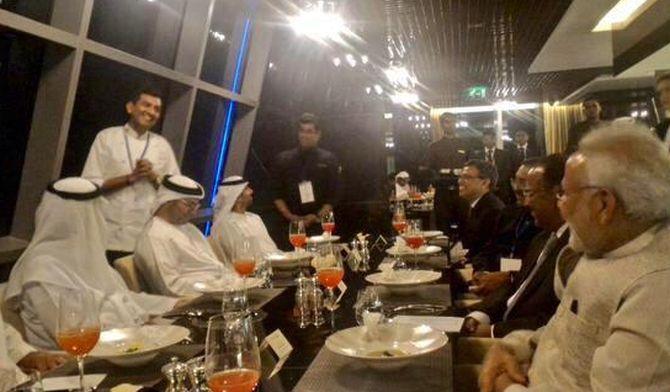 What's cooking! Chef Sanjeev Kapoor wishes PM Modi and the other dignitaries at the feast. Photograph: @SanjeevKapoor/Twitter
The star chef was called in for the dinner hosted by the Abu Dhabi Investment Authority that controls the $800 billion sovereign wealth fund of the oil-rich Gulf country.
The Jumeirah Etihad Towers venue set a perfect backdrop to the Abu Dhabi skyline as course after course was served on this Indo-Arab menu, including a Royal Gujarati thali and a 100-karat gold dessert.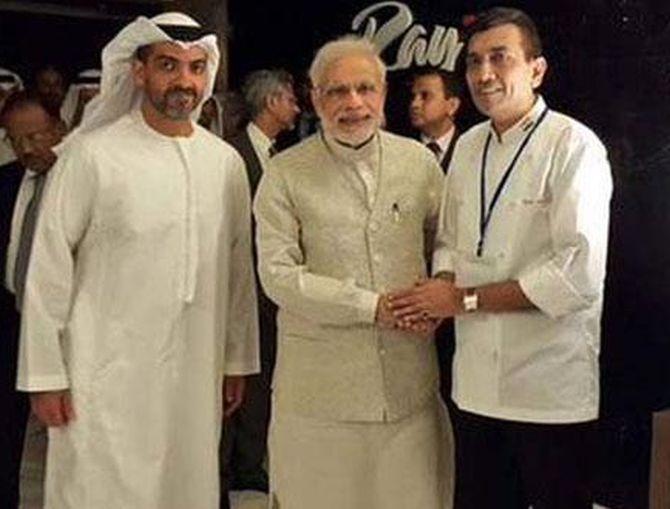 PM Modi thanks Kapoor for the meal. The chef later took to Twitter and wrote, "

Thank you

@

narendramodi ji for your kind words." Photograph: @SanjeevKapoor/Twitter
A perfect blend of Indian and local Arabic favourites such as Beiruti hummus, fatoush and grilled halloumi were served at the dinner.
-- What is PM Modi up to in UAE?
Kapoor took to Twitter following the feast, tweeting: "An honour and pleasure to cook for our PM Narendra Modi ji and other dignitaries."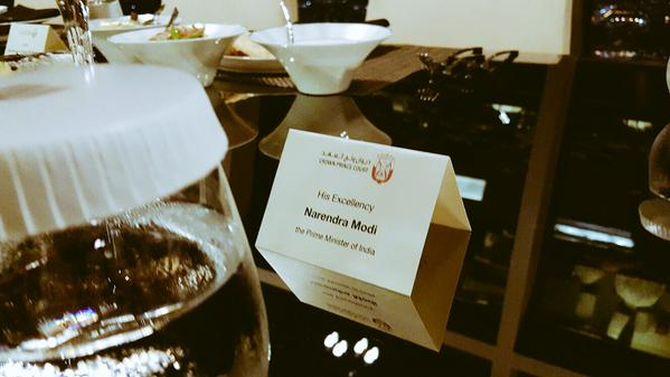 Sanjeev Kapoor's co-chef Akshay Nayyar puts up this image from the dinner on Sunday night. Photograph: @akshay_nayyar/Twitter
Chef Akshay Nayyar, who was also part of the team, tweeted: "Honoured to host the Indian PM. Truly inspired by his kind words."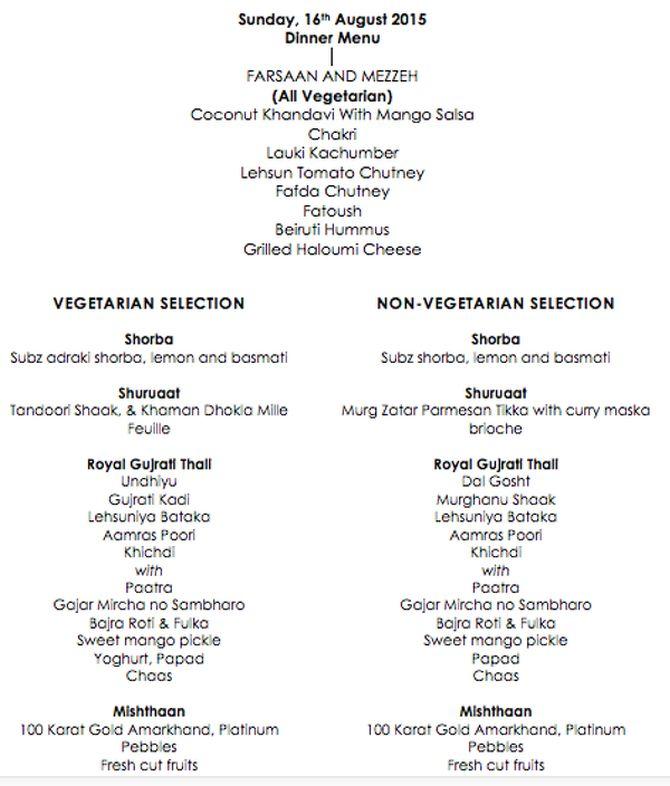 The menu listing the delicious treats served to PM Modi. Photograph: @SanjeevKapoor/Twitter