The Centre has also contacted five domestic and three multinational vaccine makers to understand how soon a candidate vaccine against Covid-19 will be ready.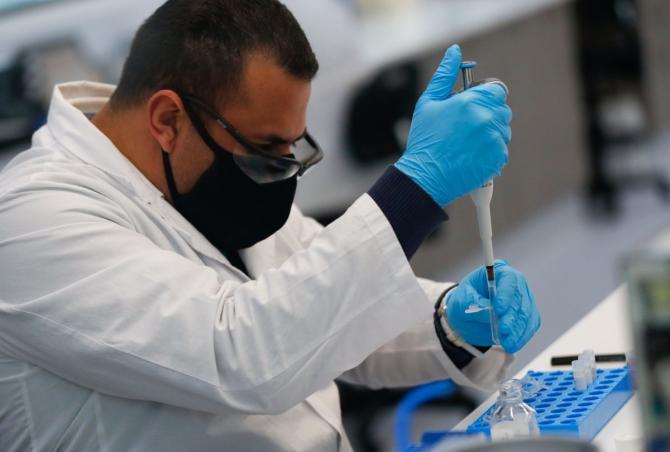 India is preparing a priority list of who will get the Covid-19 vaccine first when it becomes available.
A member of the expert group on vaccine administration preparing the list told Business Standard that work had started on an "approach paper".
The Centre has also contacted five domestic and three multinational vaccine makers to understand how soon a candidate vaccine against Covid-19 will be ready.
The person in the group ruled out conducting any nationwide sero-prevalence study to determine which sections of the population will get priority.
"Sero prevalence is done for two broad objectives -- one is to understand the nature of the spread of the infection, which then feeds into policy-making of containment and surveillance. Secondly, to understand the quantum and quality of antibodies that are formed. This does not necessarily feed into policy-making," he explained.
Some experts had felt that India may use sero-prevalence data to weed out people who had developed antibodies from being given a vaccine shot. The presence of antibodies in someone's blood shows that they have had the virus.
E Sreekumar, chief scientific officer at the Rajiv Gandhi Centre for Biotechnology, said, "There is a possibility that when the vaccine is almost ready, a nationwide sero-prevalence study may be conducted to understand the spread of the infection amongst the population. This data may help to shape policies and also weed out people who have already developed antibodies against the virus and, therefore, don't need a vaccine shot."
The expert group, comprising members from different government departments and domain experts, is in touch with the various vaccine makers.
"The companies are in direct contact with us. It is not only five Indian vaccine makers but also three multinational players whose parents are working on Covid vaccine candidates abroad," said the source, adding that the group was also in talks with a "fill-and-finish" company that would package the vaccine.
Of the five Indian vaccine makers, Panacea Biotec, Biological E and Indian Immunologicals are working on their respective vaccines. The other three -- Serum Institute of India, Cadila Healthcare, and Bharat Biotech -- are in the advanced stages of vaccine development. Their vaccine candidates are already undergoing clinical trials in India.
The Serum Institute of India has partnered with British drug major AstraZeneca, which is working with the University of Oxford for the "Covishield" vaccine and with Novavax for its vaccine candidate.
Multinational Sanofi Pasteur, which has a presence in India, is working on a recombinant DNA technology-based vaccine. Pfizer is working with German partner BioNTech. (Enrolment for a 30,000 volunteer US trial to test the vaccine is more than 50 per cent complete).
Sanofi Pasteur India spokesperson responded to Business Standard queries on whether they would want to make their Covid-19 vaccine in India: "No single company or vaccine can solve this global issue alone. We're glad to see that so many players are working on vaccine development. Sanofi Pasteur will bring its broad global industrial footprint to bear in manufacturing its Covid-19 vaccine(s) and maximise the number of possible doses to help meet demand."
Emails sent to Pfizer and AstraZeneca remained unanswered.
The Indian regulator and the expert group are keeping a close tab on which global vaccine may be available first, apart from its efficacy and safety.