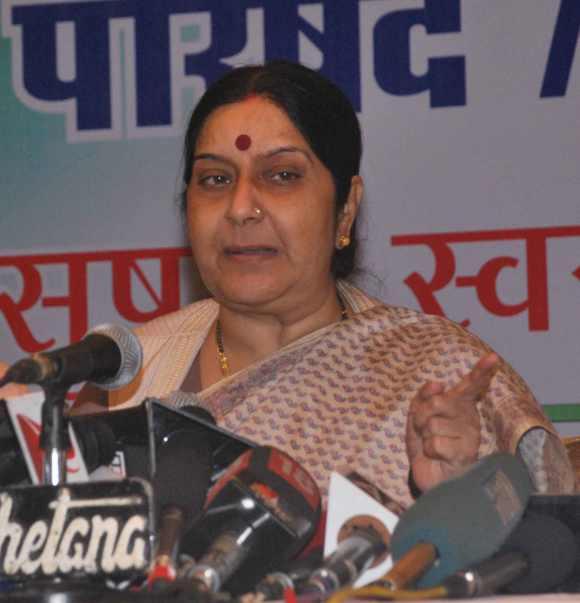 A combative External Affairs Minister Sushma Swaraj on Tuesday said she was ready for a debate in Parliament over Congress allegations about her links with controversial former Indian Premier League chief Lalit Modi.
"I am ready for a debate today itself. I asked Arun Jaitley to convey this to Rajya Sabha," the minister said in a tweet.
"Arun Jaitley has conveyed this to the House. We are looking forward to the Opposition's response," she added.
The finance minister had earlier said the government was prepared for a debate.
The Congress raised the Lalit Modi controversy in the Rajya Sabha and demanded a discussion on the issue and the suspension of the scheduled business.
While Lok Sabha was adjourned immediately after it met for the day as a mark of tribute to a sitting member who passed away recently, Rajya Sabha failed to transact any significant business on the first day of the session as opposition pressed for resignation of Swaraj as also chief ministers of Rajasthan and Madhya Pradesh over various controversies.

Image: External Affairs Minister Sushma Swaraj


Rediff recommends: Why Modi lent support to embattled Sushma