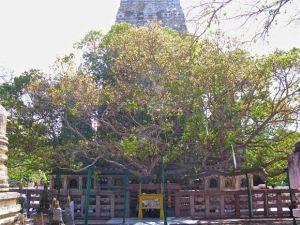 The proposed Indian Institute of Management in Bihar will be set up at Bodh Gaya in Gaya district, state Education Minister Brishen Patel said on Wednesday.
"Union Human Resource Development minister Smirti Irani has approved the project," Patel said.
Bihar Chief Minister Jitan Ram Manjhi, whose home district is Gaya, had been pushing for the IIM to be set in Gaya instead of Patna.
Patel said the state government had identified 150 acres of land in the premises of the Magadh University in Bodh Gaya for setting up the institute.
"Bodh Gaya is an international tourist destination with easy access to road, rail and air transport and other infrastructure," he said.