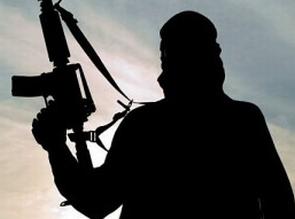 Pakistan made an "error" in ignoring terrorist sanctuaries in its tribal areas and China's concerns about Xinjiang militants holed up in the country are valid, a senior Pakistani diplomat said on Monday.
"Pakistan made an error in ignoring the presence of numerous sanctuaries in the tribal areas, virtually losing the writ over large tracts of land," said former Foreign Secretary Riaz Khokhar, when asked about criticism that Pakistan's attitude towards fighting terror was not very steadfast until recently.
"But the situation has changed drastically," Khokhar, who was former ambassador of Pakistan to India and China, told China's state-run Global Times, referring to Prime Minister Nawaz Sharif's pledge not to allow sanctuaries for militants in the country.
"Terrorism is a scourge for humanity. No country in the world has suffered more than Pakistan in fighting extremism and terrorism. It has paid heavily in blood and treasure -- around 50,000 dead, thousands injured, and a loss of about USD 100 billion (about Rs 63,000 crore) to the economy," Khokhar told the daily.
The Pakistani army had launched a massive campaign, the Zarb-e-Momin operation, to destroy all the hideouts and eliminate terrorists without any discrimination, he said.
"The operation has been successful at great cost, but is still continuing," he said.
On China's concerns over the presence of East Turkistan Islamic Movement militants from Xinjiang in Pakistan's tribal areas, he said, "China's concerns about terrorism and security situation in Pakistan are valid and understandable. It is tragic that some Chinese citizens were killed and others were kidnapped and subjected to violence. Pakistan has taken Chinese concerns very seriously."
"Pakistan and China also cooperate very closely and effectively on anti-terrorism in the border regions," he said, adding that the cooperation includes intelligence exchanges, joint counter-terrorism operations and hand-over of captured militants and terrorists.
"The two should also cooperate to identify hostile foreign elements, which create problems to undermine the solid relations between them," he said.
On the USD 46 billion (about Rs 29,000 crore) China-Pakistan Economic Corridor launched by Chinese President Xi Jinping, Khokhar said Pakistan has to "remove the smoke screen" over the nature and number of projects to address the criticism over their transparency.
"Some critics in the media questioned the nature and number of the projects. Some analysts insisted that the projects must be carefully scrutinised for transparency," Khokhar told the daily.
"However, these criticisms are directed at the Pakistani government instead of the Chinese government. Pakistan's government has to remove the smoke screen from the CPEC projects and openly outline how these projects will be for the greater good of the people," he said.
© Copyright 2021 PTI. All rights reserved. Republication or redistribution of PTI content, including by framing or similar means, is expressly prohibited without the prior written consent.