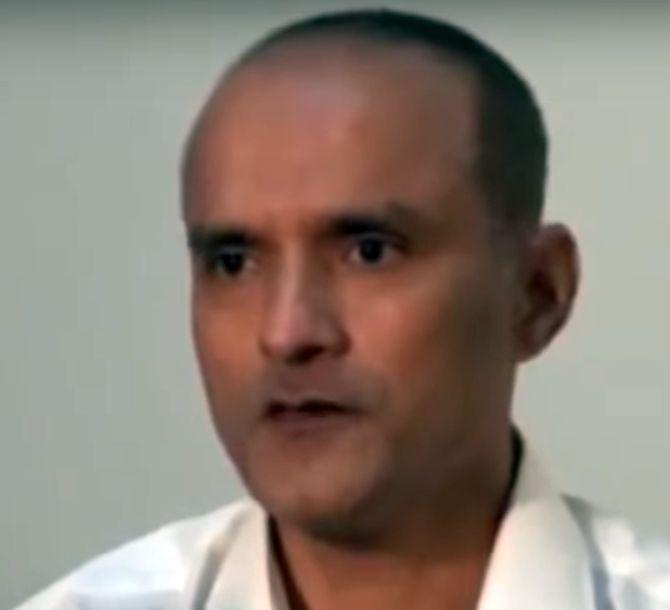 Reacting strongly, India on Monday said it will regard as "premeditated murder" if Pakistan carries out the death sentence, awarded to its national Kulbhushan Jadhav "without observing basic norms of law and justice".
Foreign Secretary S Jaishankar summoned Pakistan High Commissioner to India Abdul Basit and gave a strongly-worded demarche, which said the proceedings that have led to the sentence against Jadhav were "farcical" as there were no "credible evidence" against him.
Reacting to a press release by Pakistan military's media wing Inter-Services Public Relations on Jadhav, India said he was kidnapped last year from Iran and his subsequent presence in Pakistan has never been explained credibly.
India, through its high commission in Islamabad, has repeatedly sought consular access to him, as provided for by international law and 13 such requests were formally made between 25 March 2016 and 31 March 2017, the demarche said.
"This was not permitted by the Pakistani authorities," it said.
The proceedings that have led to the sentence against Jadhav are "farcical in the absence of any credible evidence" against him, it said, adding it is significant that Indian high commission was not even informed that Jadhav was being brought to trial.
"Senior Pakistani figures have themselves cast doubt about the adequacy of evidence. The claim in the ISPR release that Jadhav was provided with a defending officer during the so-called trial is clearly absurd in the circumstances.
"If this sentence against an Indian citizen, awarded without observing basic norms of law and justice, is carried out, the government and people of India will regard it as a case of premeditated murder," the foreign secretary said in the demarche.
Jadhav was "arrested" on March 3 last year by Pakistani security forces in the restive Balochistan province after he reportedly entered from Iran. Pakistan has alleged that Jadhav was "a serving officer" in the Indian Navy and deputed to the Research and Analysis Wing.
The Pakistan Army had released a "confessional video" of Jadhav after his arrest.
India has acknowledged that Jadhav served with the navy but denied he has any connection with the government.