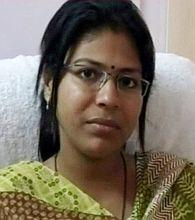 Even as Uttar Pradesh government justified its decision to suspend IAS officer Durga Shakti Nagpal for pulling down the wall of a religious place, the report sent by the district magistrate has held her "blemish-free".
"The factual report sent late on the very night after her suspension had not stated anything against Durga Shakti Nagpal and had held her blemish-free," a state official said.
The report was positive and favourable to the official, the source said.
The government has, however, remained tightlipped so far on the report.
Meanwhile, Gautam Budhnagar District Magistrate K Ravikant Singh when contacted said he does not want to speak on the issue. "I do not wish to speak on the matter to anyone," he said when contacted on phone.
According to the report, Nagpal merely told villagers that any construction for a religious building needed permission, and that in response, villagers brought down the wall themselves.
Chief Minister Akhilesh Yadav justified the suspension of the sub-divisional magistrate saying "whatever action the government has taken is right."
On being asked about the report of the district magistrate, he said it would come before the people.
Yadav said government would take action wherever atmosphere gets disturbed.
He said in Gautam Budh Nagar members of Muslim community wanted to construct a mosque through donation.
He said in this case action was taken without any consultation and affected the atmosphere. "...Officers must work responsibly," he added.