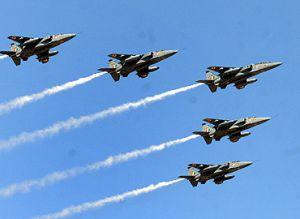 In a heart-warming gesture, the Indian Air Force made an 11-year-old boy suffering from Thalassemia the "youngest honorary pilot" for its Sulur-based squadron in Coimbatore, fulfilling his wish.
Mukilesh's dream of becoming a pilot came true early this week when IAF 'readily accepted' a wish placed in this regard by a local NGO and the 33 Squadron was given responsibility to host the 'Pilot for a Day' program for the child, a Defence release said in Chennai.
"Mukilesh was given the flying overall with squadron badge and cap and above all, the Commanding officer presented him with the Pilot Wing which Mukilesh proudly wore on his flying overall," it said.
Further, the boy, undergoing treatment at a private hospital in that city, was given a 'preflight briefing."
"On reaching the aircraft, he was greeted by all the maintenance crew of the aircraft along with Flight Lieutenant Daljeet the Engineering Officer of the Squadron. His happiness was at peak when he was made to sit on the seat of the captain in the aircraft. He was also given chance to communicate with the Air Traffic Control of the base," it added.
He was also shown a Saarang helicopter.
"I think it was really important for us to do this for him after everything he has gone through so far in his young life," Wing Commander Karry Lokesh, who coordinated Mukilesh's visit to the IAF station, was quoted as saying.
Mukilesh's mother Kavitha said that it was a 'great experience' for her ward.
Thalassemia is an inherited blood disorder where the body makes an abnormal form of hemoglobin, resulting in destruction of large numbers of red blood cells, leading to anaemia.