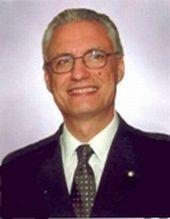 With his expulsion being one of the options before India in view of breach of assurance on return of two marines, Italian ambassador Daniele Mancini on Wednesday said he will not leave this country till he is declared persona non grata.
"I will not leave this country till a competent authority makes me persona non grata..I am more than glad to live in this country for years to come," he told reporters on the sidelines of a function when asked whether he was afraid that he may be asked to leave the country.
The Italian envoy said competent authorities in his country will give "finest" attention to India's views on the whole issue.
"All that is said by the Indian authorities will receive the finest attention by the competent Italian authorities. I conveyed this when I was summoned by the Ministry of External Affairs. We are here to stay," he said.
"We are very keen to work in all posible manners with the Indian government. We are two friendly nations...We want to work with Indian authorities," he said stressing that there should be separation of the "critical legal issue" from the bilateral relations.
Italy's refusal to send back its two marines triggered diplomatic stand-off with Prime Minister Manmohan Singh warning Italy of "consequences" for bilateral ties if it did not send them back to face trial.
The two accused marines Massimiliano Lattore and Salvatore Girone were permitted by the Supreme Court on February 22 to go to Italy for four weeks to cast their votes in general elections following a written assurance by Mancini that they will return by March 22. There are also demands that the Ambassador be expelled from the country.
The two marines are charged with homicide for killing two fishermen off the Kerala coast in February last year in an anti-piracy operation.
The Indian Supreme Court had on February 22 said the marines are only allowed to travel to Italy and remain there and will have to return to India before the expiry of the four-week deadline.
The two marines were on board the Italian vessel 'Enrica Lexie', when they had allegedly shot dead the two fishermen on February 15, last year.
© Copyright 2022 PTI. All rights reserved. Republication or redistribution of PTI content, including by framing or similar means, is expressly prohibited without the prior written consent.