The income-tax department on Thursday nudged black money holders to make "honest" disclosures under the tax amnesty scheme -- Pradhan Mantri Garib Kalyan Yojana -- warning that non-declaration could attract 77.25 per cent tax and penalty along with prosecution.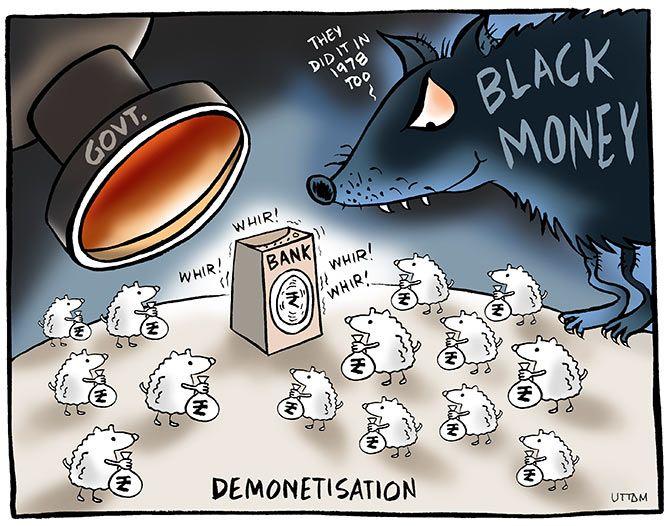 In advertisements in leading dailies, the department said "like fingerprints, your black money will lead us to you".
"Non-declaration of such undisclosed income will be liable to tax, surcharge and cess at 77.25 per cent, along with penalty, prosecution and enforcement actions," the department warned.
The government in December last year had launched the PMGKY under which people holding unaccounted cash or deposits in bank accounts or post offices can declare them and pay tax and penalty of 49.90 per cent.
Also, a quarter of the undisclosed income has to be parked in a 4-year non-interest bearing Pradhan Mantri Garib Kalyan Deposit Scheme.
"The income tax department has information about your undisclosed income and assets. Make your full and honest disclosure under Pradhan Mantri Garib Kalyan Yojana by March 31, 2017, to come clean and help the under-privileged," the tax department said in the advertisement.
It has provided full confidentiality from and immunity to wealth tax, civil and other taxation laws as well as prosecution for such declarations.
Offering one last window to black money holders post-demonetisation, the government had come out with the PMGKY scheme giving them time until March-end to come clean.
The declaration to the principal commissioner or commissioner of income tax can be done electronically under digital signature or in print.
The tax authorities will issue a certificate to the declarant within 30 days from the end of the month in which a valid declaration has been furnished.
Illustration: Uttam Ghosh/Rediff.com.