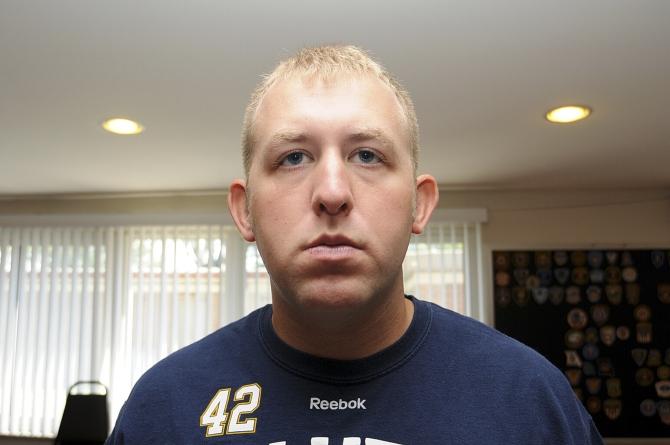 Darren Wilson, the white police officer who shot dead an unarmed black teenager sparking riots in the Missouri town of Ferguson has said in a televised interview that he has no regrets about his actions.
Less than 24 hours after he was found not guilty by a grand jury, Wilson said in an interview to the ABC News that he was sorry about killing Michael Brown, but he had no choice.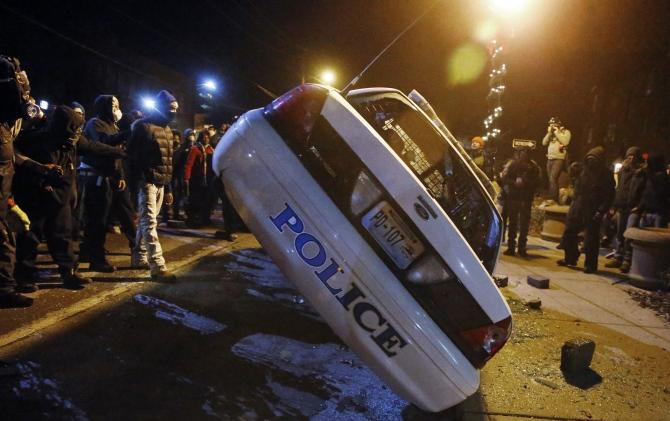 Protesters try to flip over a Ferguson police car, in Ferguson, Missouri. Photograph: Jim Young/Reuters
"I did what I was trained to do. I have a clean conscience over my actions that day," he said in the interview. When asked if he could have done anything differently that would have prevented that killing from taking place, Wilson answered no. "It was the first time in my five years as a police officer that I had to fire my weapon," he said inn the interview. "He was a very large and powerful man," Wilson said describing Brown, while adding that he himself was around 6-foot-4.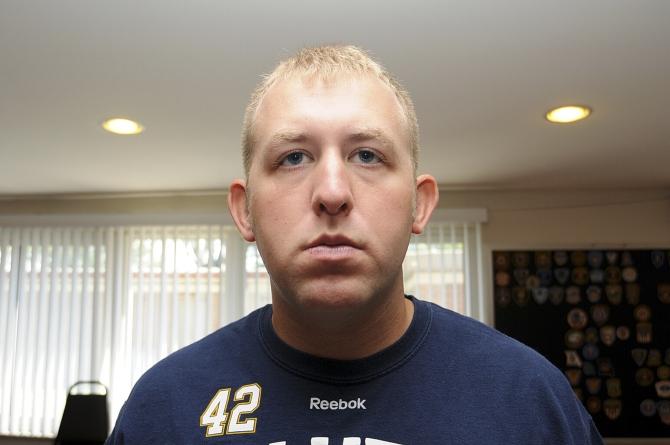 Officer Darren Wilson is pictured in this handout evidence photo. Photograph: Reuters
"When he stopped, he turned, looked at me, made like a grunting noise and had the most intense, aggressive face I've ever seen on a person. And, he started running at me. During his first stride, he took his right hand put it under his shirt into his waistband," Wilson had told the grand jury. "And I ordered him to stop and get on the ground again. He didn't. I fired multiple shots. After I fired the multiple shots, I paused a second, yelled at him to get on the ground again, he was still in the same state. Still charging, hand still in his waistband, hadn't slowed down," he added. In the ensuing tussle, Wilson shot and killed Brown.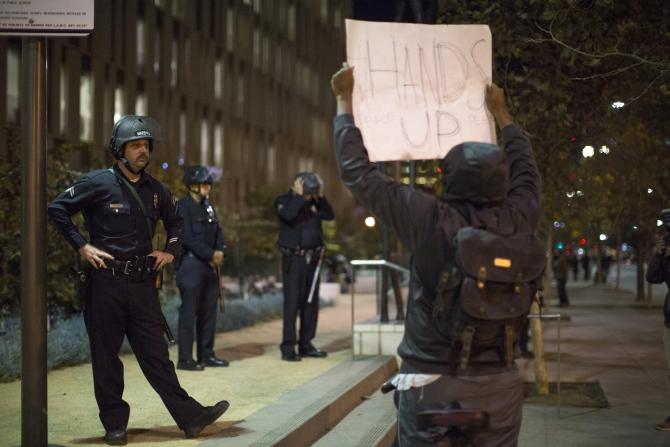 A protester holds a sign outside Los Angeles Police Department headquarters in Los Angeles, California. Photograph: Mario Anzuoni/Reuters
St Louis County Prosecutor Robert McCulloch late Monday night announced that the jury had found no probable cause exists to file a cause of indictment against police officer Darren Wilson, who killed Michael Brown, 18, in the month of August in a suburb of St Louis, Missouri.
Brown's family expressed profound disappointment over the decision of the grand jury. Hundreds of protesters, with many of them breaking down in tears, gathered in front of the police station in Ferguson where officer Wilson was based chanting: "These killer cops have got to go." Brown's family asked protestors to be peaceful.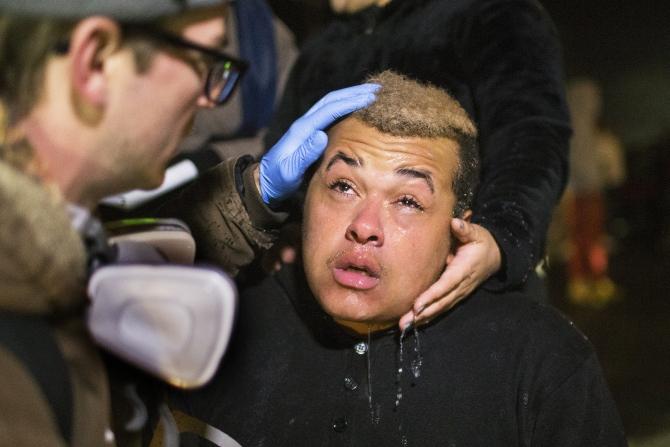 A protester has help washing his eyes out after being pepper sprayed during a second night of protests in Ferguson, Missouri. Photograph: Lucas Jackson/Reuters
"While we understand that many others share our pain, we ask that you channel your frustration in ways that will make a positive change," the family said in a statement. US President Barack Obama urged people to maintain calm and not to resort to violence. "I join Michael (Brown)'s parents in asking anyone who protests this decision to do so peacefully," Obama said. "There is no excuse for violence," he said in a late night appearance before the White House Press Corps on Tuesday. "I also appeal to the law enforcement officials in Ferguson and the region to show care and restraint in managing peaceful protests that may occur," Obama added.