The wedding season is here and people are getting married by the dozen. People are spending bucketloads of money to ensure in order to create their dream weddings.
But there are some adventurous souls who are giving traditions and rituals a miss and saying 'I Do' with a twist.
Here are some of the craziest and most bizarre weddings. Go ahead, take inspiration and plan one weird, out of this world marriage.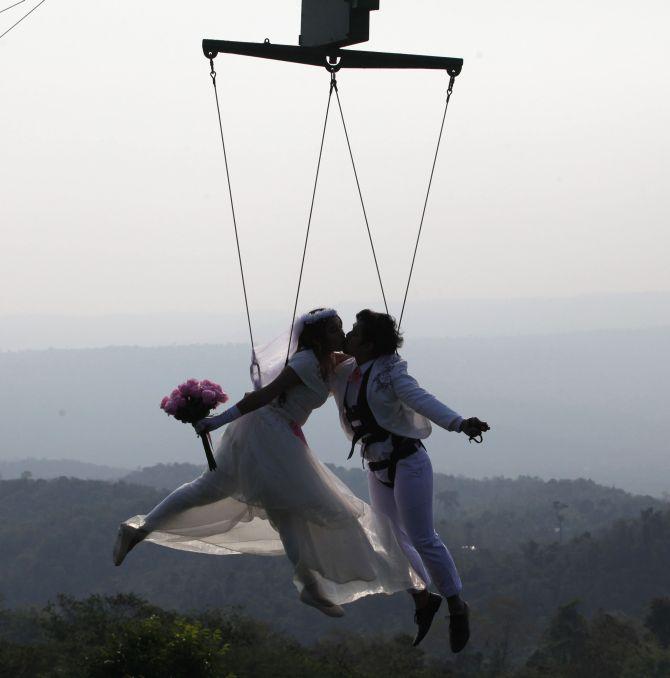 If heights give you a high, then get swinging. Thai couples took part in a swing ceremony in which they were harnessed and taken up into the sky in swings, and asked to exchange their vows up there.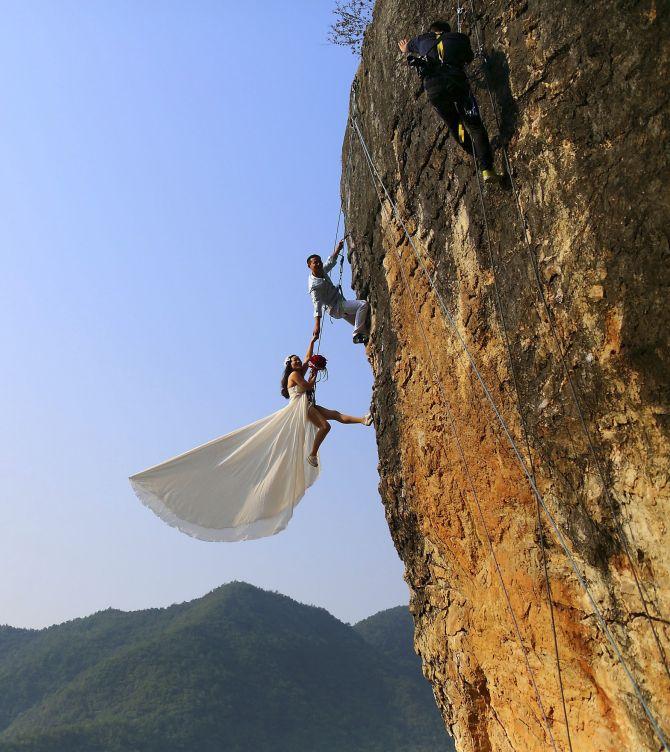 Why get married in a church and exchange your vows like normal souls? Get harnessed, climb up a mountain, dangle above the ground and say I do in a daring, breathtaking manner.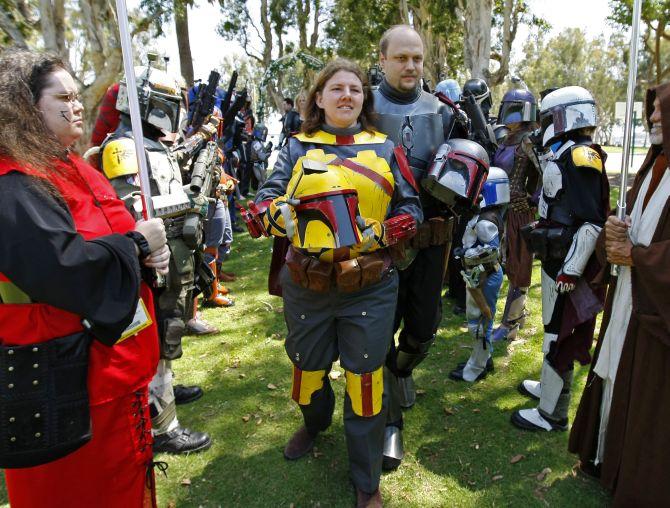 If that doesn't interest you, why not try out a Star Wars themed wedding. Get your loved ones to dress up like members of different races that featured on the show -- including Klingon, Mandalorian -- and immerse yourself in all that is Star Wars.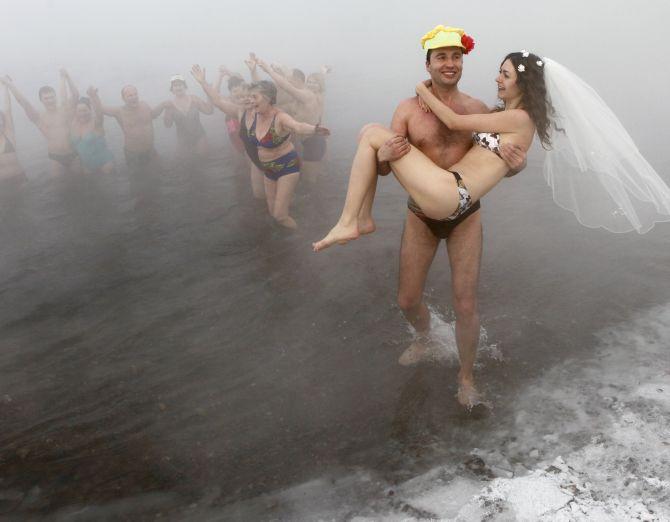 For the sporting kind, there are quite a few options. Couples can get married at the riverbank after swimming in ice-cold water, like a few practice in Russia. Some Russians wed after winter bathing – a practice in which people swim in water which is about -30 degrees Celsius.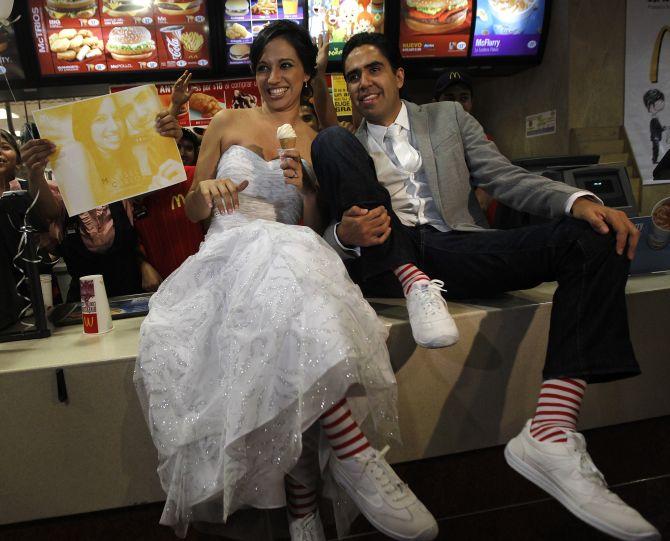 Forget culinary food and silverware. Fast-food fanatics can get married in their favourite food joint. McDonalds offers couples a chance to get their married at their franchises. Aren't you loving it?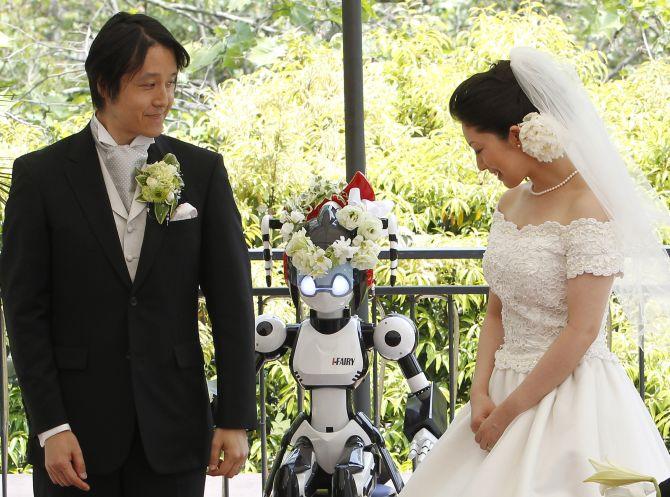 Don't worry. For tech freaks out there, why get a priest to ordain the wedding when you can get a humanoid robot to act a witness to the wedding ceremony. In Tokyo, couples are using the robot, which conducts the ceremony with its audio functions.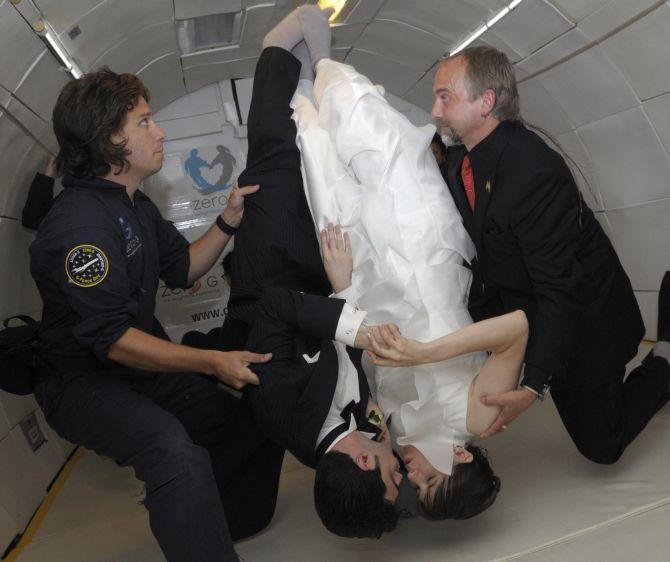 And for the loved-struck couples, who believe their love is out of this word, you can get married in zero gravity. Couples can float into their matrimony in weightless weddings held in zero gravity conditions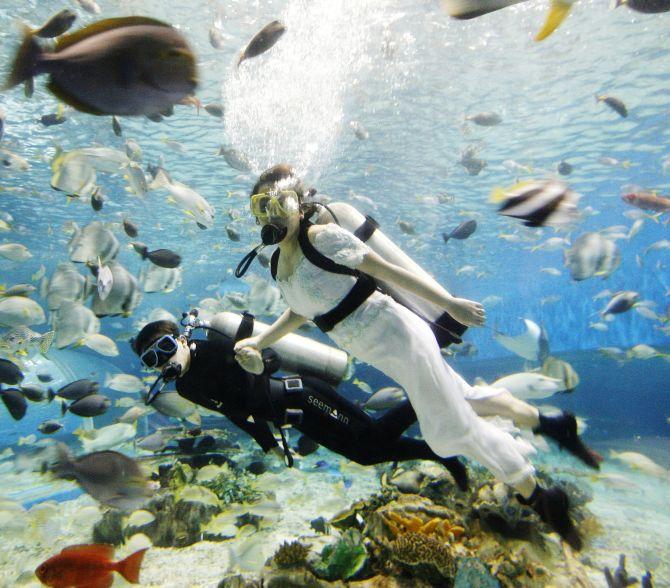 Couples who have fallen 'deep in love' can go to the depths of the world and participate in an underwater ceremony.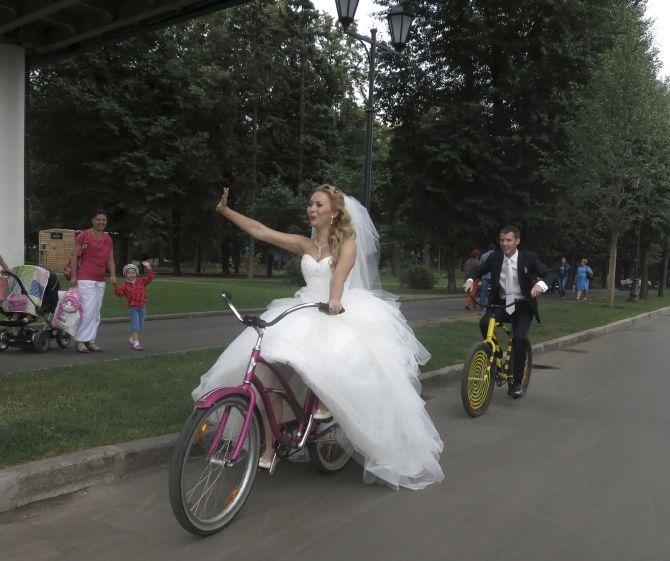 Cycling enthusiasts can get married aboard their two-wheelers and then take a ride through the street to celebrate the good news.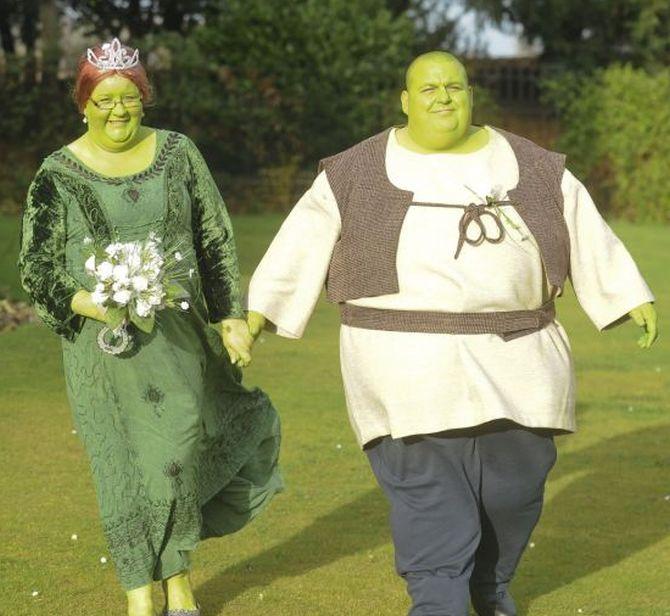 Most brides dream of throwing a white wedding which will make other women green with envy. But one can also paint yourself and the groom-to-be green, for their fairy-tale wedding based on the film Shrek.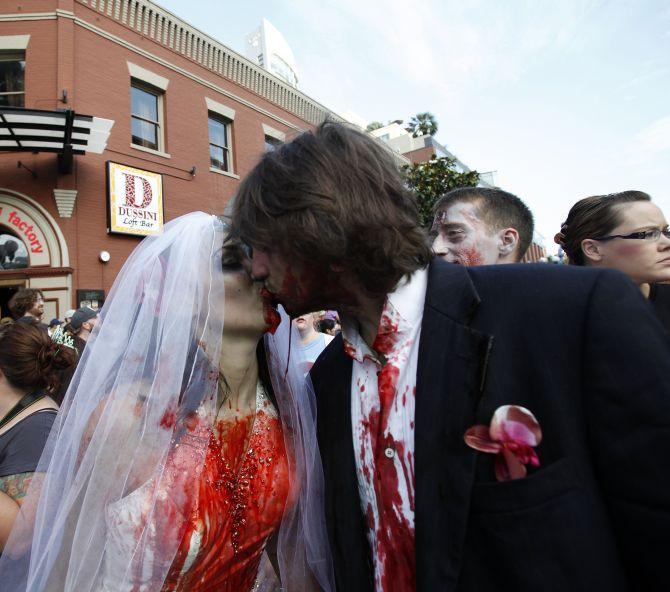 And not all weddings have to be romantic in the conventional way. Horror fans can give their nuptials a gory twist by dressing as the undead and shuffle down the aisle rather than waltzing down it.
Photographs: Reuters