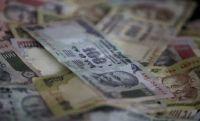 The Financial Intelligence Unit will apply a multi-pronged approach to probing black money, counterfeit currency, terror funds and hawala transactions as it believes they are all interlinked, reports Vicky Nanjappa.
The Financial Intelligence Unit has big tasks ahead of it -- black money, counterfeit currency, terror funds in the stock market and also hawala transactions will be the primary focus of this unit in the months to come.

A few days back Arvind Kejriwal made allegations of black money parked in HSBC bank; prior to that the Bharatiya Janata Party too had demanded that the names of the 700 persons who held accounts in this bank be made public.

"It will be a multi-pronged approach as we realise all such shady transactions are interlinked," an officer in the unit told Rediff.com.
"There are two aspects to this probe. One is the parking of black money by reputed individuals while the other is a more serious issue of criminals parking funds by adopting to various means such as investments in the stock market, hawala and also funds obtained through counterfeiting, drugs and sale of illegal arms and ammunition," the officer pointed out.

"When we started out probing these cases, we realised that each of these were interlinked and it was basically the same group of persons who were indulging in these activities. It is a well set up network and the money that is being raised is being invested into India through various channels. They are finding newer ways to do it. The rate at which a hawala transaction was done has come down a great deal as these syndicates are looking for ways to make their investments look more legitimate," the officer noted.

"A link has been found between some persons who have invested in the stock market and also banks through 95 dummy firms. Some of these names have also cropped up in the hawala market. There is a need to seek Interpol's help in this matter and the names and details of these persons are being drawn out so that they could be nabbed," he added.

Sources also said a large chunk of money collected for terrorist operations have been parked in banks and stock markets and at least 40 per cent of the same has been routed in through the Gulf.
"It appears to be a legitimate transaction when the amount is collected. It looks even more legitimate when it is invested into banks and the stock markets. However, a deeper probe went on to show that the companies that were floated and the turnover were not matching, and this raised the doubt in the first place," sources in the Research and Analysis Wing said.

"In addition to funds collected through donations, there is also a large chunk of money that is collected through the supply of drugs, arms and counterfeit notes. These syndicates use the same channel to try and legitimise this flow of funds by investing into the Indian markets," the FIU official said.
The FIU official also said that this was not a problem only India faces. "It is found in the United States of America, France and also United Kingdom as well. Such flow of funds is higher in countries that have a good economy and also which are prime terror targets," he pointed out.

In addition to the probe pertaining to terror funding in the Indian markets, the unit would also have to look into the black money issue that has been raised both by the BJP and now Kejriwal.
The BJP stated that there is a CD, which has 700 names of account-holders, that was handed over by France. The same list was also handed over to Greece by France under the European Union Treaty.
However, there appears to be confusion regarding this issue and the FIU will probe the same.
The list sent to India has account numbers but no names, and the one with Greece is said to have names but no amounts in it.
India will have to request both France and Greece on this issue before tallying the same and adding it to their own investigation, the official pointed out.
Photograph: Reuters