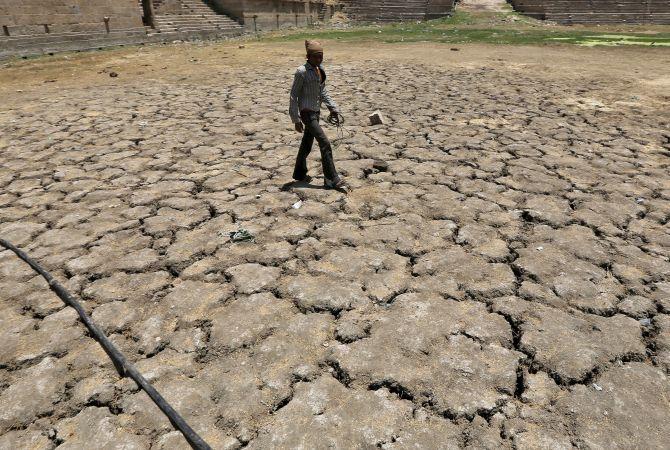 The dread Indian summer has returned and is living up to its reputation as a terrible heat wave coils its vice grip across the nation.
As the streets boil under the strike of the sun, Rediff.com has started an interactive 'heat-wave visualisation' map, presenting the intensity of the heat wave.
A district-wise data on the maximum temperatures for the day (noted in degrees Celsius) are presented here.
This map offers six varying colour codes to represent the scales of the heat waves's intensity across the country.