David Coleman Headley, Pakistani-American who confessed to helping plan the deadly 2008 attacks in Mumbai, pens down his life as a terrorist and his turn towards extremism in his new memoir.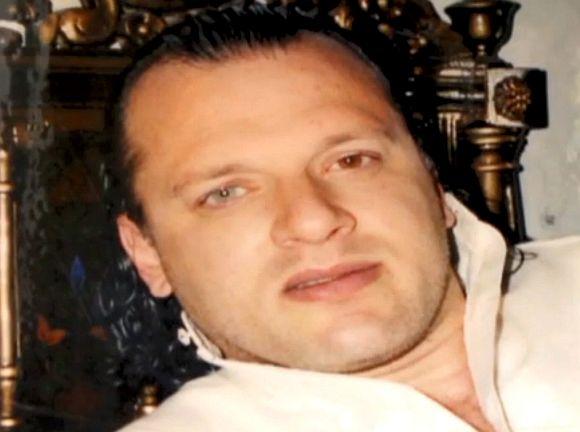 David Coleman Headley is serving a 35-year jail term for his role in the 26/11 Mumbai terror attacks
Pakistani-American Laskhar-e-Tayiba terrorist David Headley, serving 35 years for his role in the 26/11 Mumbai attacks, has written a memoir in prison detailing how
Lashkar's "dedication" to the cause of the "liberation of Kashmir" inspired him to join the terror group.
American public affairs TV programme Frontline was given access to a draft of the memoir Headley, 54, wrote in jail.
Excerpts from the draft offer a "unique window" into Headley's turn toward extremism, his training with Lashkar-e-Tayiba and his preparations for the Denmark attack against the Jyllands-Posten newspaper.
In one of the passages in the memoir, Headley writes about his first encounter with LeT militants in October 2000.
"On one of my trips, October 2000, I made my first contact with Lashkar-e-Tayiba, quite by accident. I attended their annual convention in November. I was very impressed with their dedication to the cause of the liberation of Kashmir from Indian occupation," Headley writes.
He writes that for the terror attack on Mumbai, the plan was to capture an Indian fishing vessel that would not raise alarm with the Indian Coast Guard as it transported the LeT terrorists to Mumbai's shores.
"The plan was to capture an Indian fishing vessel, which constantly strayed into Pakistani waters, and commandeer it all the way to Mumbai. The hope was that the Indian Coast Guard would not notice an Indian vessel. The boys would carry a GPS device which would guide them directly to the landing site, I had selected earlier," he writes.
Joining LeT full time
Headley also writes in detail about his decision to join Lashkar full time following the 9/11 attacks, and says that by 2002 the group asked him to take 'the Daura Aamma', the basic military training course offered by LeT.
In 2005, Lashkar asked him to change his name from Dawood Gilani to a "Christian sounding name" so that he could travel easily between the US, India and Pakistan and make it difficult for intelligence agencies to track his activities.
"Finally, in June, my immediate superior, Sajid Mir, instructed me to return to the US, change my Muslim name to a Christian sounding name and get a new US passport under that name. He now informed me I would be going to India, since I looked nothing like a Pakistani in appearance and spoke fluent Hindi and Urdu it would give me a distinct advantage in India," he said.
Describing the training he got at Lashkar camps, Headley writes "we hid most of the day in caves and under trees, while we were given instructions on various lessons."
He says most of the "practical aspects" of the lessons were carried out at night and during the course, he was trained in "infiltration, survival, camouflage, raid/ambush
tactics, hide out, hiding and retrieving weapons caches, more than a dozen night marches, target practice with AK-47 and 9 mm pistol, RPG, grenades, among other training. We also went through an extensive indoctrination process and were required to study many Quaranic chapters and Hadith," Headley writes.
In the memoir, he recalls the time in 1999 when after serving his sentence for drug trafficking, he had "decided to turn over a new leaf".
"To make amends for my unrighteous ways I worked for the Drug Enforcement Agency. I had spent the past 15 years frequenting the Federally Administered Tribal Areas of Pakistan, on heroin procuring expeditions," he says.
Smoke and flame billow from the Taj Hotel in Mumbai after terrorists stormed the area during the 26/11 terror attacks. Photograph: Arko Datta/Reuters
How Headley became 'one of the guys'
Headley writes that the "lawless land" had remained the same, "frozen in time", since the 18th century. He started leaning more about his religion "as part of my change."
Headley says he had not been a practicing Muslim for the past 15 years, "but the seeds of Islam sown in me by my father and in school had never completely died out."
Another change Headley made was to break away from his Canadian girlfriend, whom he had been planning to marry.
He agreed to an arranged marriage in Pakistan and he kept visiting the country "four times a year, without the knowledge of the DEA or my probation officer" to see his new wife, who he had decided to keep in Pakistan.
On his decision to marry a second time, Headley says that "polygamy was aggressively encouraged" by Lashkar and "they were really happy to see me take this step".
"I was definitely 'one of the guys' now," he writes.
On the Danish attacks
On the plans to attack the Danish newspaper, he says that after the 26/11 Mumbai attack he was told to "lay low".
Instead, he eventually connects with Al Qaeda and with the assistance of a contact he has inside the organisation he travels to Denmark to scout the Jyllands-Posten newspaper for a possible strike.
Headley's contact took him to North Waziristan in 2009, where he met the "Al Qaeda number four" Ilyas Kashmiri.
"He gave me a further pep talk on the Denmark Project, saying that, both, Osama bin Laden and Ayman Zawahiri had stressed upon him the need to conclude this matter quickly. I agreed and assured him of my best effort," Headley writes.
Headley says since he was "short on man power" for the Denmark project, he decided to modify the operation and instead of assaulting the newspaper building, just take out the cartoonist, Kurt Westergaard, and do this deed myself.
He said all he needed to carry out the operation was a handgun, which he knew he could find in Europe.
Headley was arrested in October 2009 at Chicago's O'Hare Airport on his way back to Pakistan.