The man accused of urinating on a co-passenger on board a flight of Air India from New York to Delhi, switched off his mobile phone and went incommunicado after the incident got reported in the media.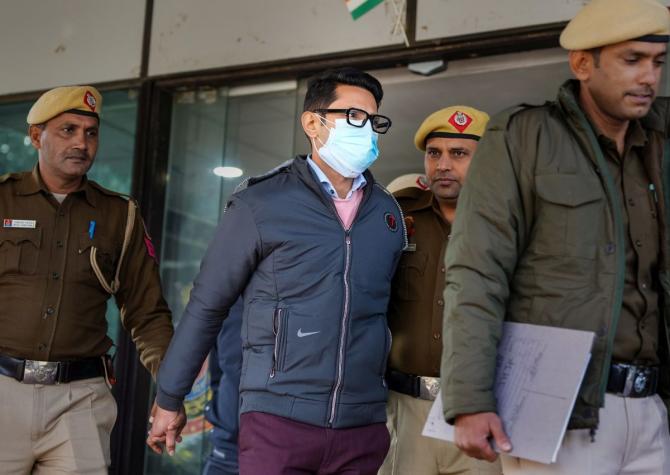 A police officer said, "After registering the FIR into the matter, we started tracking his location which was found in Bengaluru. However, his phone was switched off when we tried to contact him."
The accused, who has been identified as Shankar Mishra, was arrested from Bengaluru, police said.
Mishra allegedly urinated on a senior citizen woman in an inebriated condition in the business class of the Air India flight from New York to Delhi on November 26, 2023.
The FIR was registered on January 4 on a complaint given by the woman to Air India.
"Mishra in the IGIA case has been arrested from Bengaluru by a Delhi Police team. He has been brought to Delhi and further investigation into the case is in progress," Ravi Singh, Deputy Commissioner of Police, Indira Gandhi International Airport, Delhi Police.
He was staying at his relative's in Bengaluru.
His last location was found in Bangalore on January 3 after which he switched off his mobile phone.
Shankar Mishra was using a taxi to travel to Bangalore.
The travel history of Shankar Mishra was extracted from where he used to come from the office in Bangalore, and the route by which he used to reach his office in Bangalore was followed.
Late at night Shankar Mishra's location was found in Mysore, by the time Delhi Police reached there, Shankar Mishra had alighted from the taxi, and the driver of the taxi was interrogated which yielded some leads.
Shankar Mishra had stayed many times before at the place where he was arrested, so the Delhi Police reached there and then he was caught.