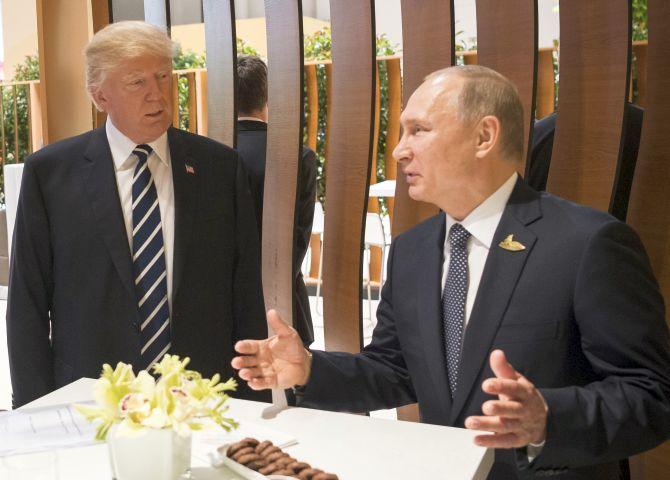 The House Republicans probing into alleged Russian meddling in the 2016 United States presidential election has 'found no evidence' in this regard.
The House Intelligence Committee announced on Tuesday that its year-long investigation found no evidence of collusion by Donald Trump's presidential campaign.
However, they conceded that Moscow did interfere in the election, but rejected the conclusion of US intelligence agencies that it had aimed to help Trump win the election.
They also blamed former President Barack Obama's government for not stopping the meddling.
'We have found no evidence of collusion, coordination or conspiracy between the Trump campaign and the Russians,' the committee's majority Republicans said in a summary report on their investigation.
They said they concurred with the judgement of US spy chiefs from January 2017 on the Russian interference, except with respect to President Vladimir Putin's alleged preference for Trump's candidature.
Soon after the announcement, Trump said in an all upper-case tweet, 'THE HOUSE INTELLIGENCE COMMITTEE HAS, AFTER A 14 MONTH LONG IN-DEPTH INVESTIGATION, FOUND NO EVIDENCE OF COLLUSION OR COORDINATION BETWEEN THE TRUMP CAMPAIGN AND RUSSIA TO INFLUENCE THE 2016 PRESIDENTIAL ELECTION (sic).'
The announcement outraged Democrats on the committee, who had continued to fight to interview more witnesses and pursue more of the well-established links that Trump and his advisors have to Russia.