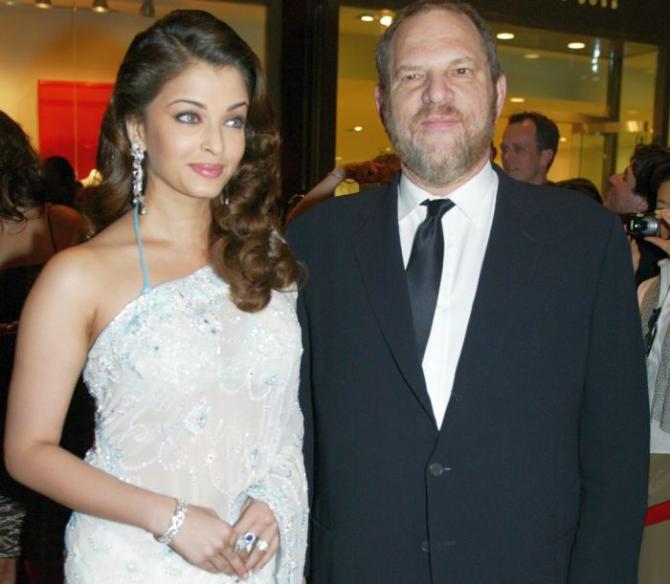 Harvey Weinstein has been terminated as co-chairman of The Weinstein Company following allegations of sexual harassment published in the New York Times.
The board made the decision to oust Weinstein from his company at a meeting held on Sunday afternoon, according to The Hollywood Reporter.
"In light of new information about misconduct by Harvey Weinstein that has emerged in the past few days, the directors of The Weinstein Company -- Robert Weinstein, Lance Maerov, Richard Koenigsberg and Tarak Ben Ammar -- have determined, and have informed Harvey Weinstein, that his employment with The Weinstein Company is terminated, effective immediately," read a statement from the TWC board.
The Sunday meeting was tense and Weinstein was offered by the board to settle with the company and leave but he refused, THR said citing a source.
Weinstein apparently argued that the scandal would blow over but the nine-member board, whose three members had resigned following the allegations, disagreed.
The company has also hired a law firm, Debevoise & Plimpton, to investigate the allegations independently despite his ouster.
Weinstein is being represented personally by David Boies and Charles Harder.
The October 5 New York Times article by investigative reporters Jodi Kantor and Megan Twohey detailed sexual harassment claims spanning decades against Weinstein, including from actress Ashley Judd.
Two unnamed sources told the newspaper that "Weinstein has reached at least eight settlements with women."
Weinstein, in an initial statement, explained, "I came of age in the '60s and '70s, when all the rules about behaviour and workplaces were different. That was the culture then."
He also said he was taking leave of absence from his company in order to direct his attention to campaigning against the National Rifle Association and President Donald
Trump.
But the movie mogul's lawyer Charles Harder has confirmed that they were preparing to sue the Times as their story "is saturated with false and defamatory statements about Harvey Weinstein".
The after effects of the scandal have resulted in several Democratic politicians giving away the money that Weinstein had donated to them over the years.
Following the NYT story, several other women have spoken publicly about their encounter with Weistein.
Image: Aishwarya Rai with movie mogul Harvey Weinstein during the 2005'sat Time magazine's 100 most influential people dinner. Photograph: Jeff Christensen JC/Reuters