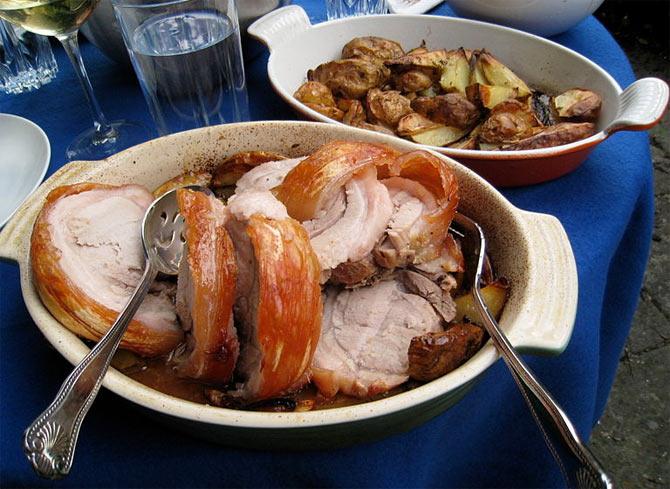 Protesting beef fests organised by political parties and organisations, a Hindu outfit in Coimbatore on Monday said it would stage a counter-agitation serving pork meat.
Indu Makkal Katchi-Tamilagam would stage protest demonstrations against beef fests and serve pork meat to the agitators, its founder President Arjun Sampath said.
He was talking to reporters at the launch of website 'www. IndiaagainstIslamicstate.com', a portal hosted jointly by him and Rashtriya Hindu Sena Chief Pramod Muthalik and Hindu Jana Jagrati.
Sampath said political parties and organisations were instigating by holding beef fests.
His organisation was demanding a ban on beef and those who wanted to eat it should move out of India, he added.
Muthalik and Hindu Jana Jagrati spokesperson Ramesh Shinde refused to talk on the beef issue.
Muthalik said the website was not against Islamic people but Islamic terrorists.
It was to highlight "anti-Hindu activities" and promote patriotism among the youth of the country, Muthalik said.
Meanwhile, a pro-beef body in Coimbatore requested the Tamil Nadu government to supply beef biriyani in "Amma Canteens" in subsidised rates.
In a memorandum to the district collector, Beef Eaters Welfare Association president A Munusamy said beef was considered a healthy food, but its consumption was being politicised.
Government should take steps to reduce the rate of beef and also come forward to supply beef biriyani at Amma Canteens, where food items are sold at low prices.
The government should also take stringent action against those who prevent vehicles carrying cows and bulls to slaughter houses, Munusamy said.