The process to effect a change of government in Maharashtra started on the instructions of Bharatiya Janata Party leader Devendra Fadnavis, Health Minister Tanaji Sawant has claimed.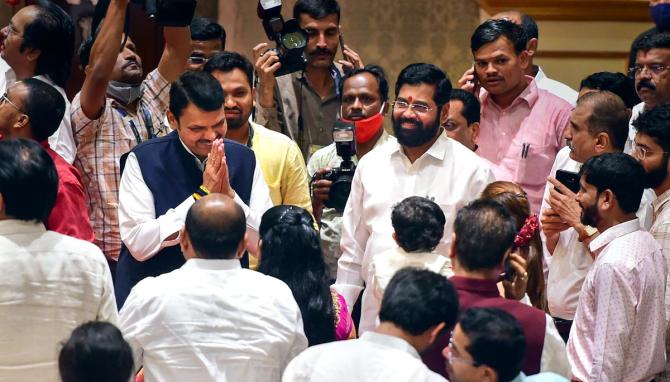 The Uddhav Thackeray-led Shiv Sena-NCP-Congress government in Maharashtra collapsed in June 2022 with the rebellion of Sena leader Eknath Shinde, who then formed the new government with Bharatiya Janata Party's Fadnavis as deputy chief minister.
"We (Shiv Sena leaders of the Shinde camp) and Devendra ji had meetings. I and current chief minister Eknath Shinde held 100 to 150 meetings in two years (for bringing down the Thackeray government)," Sawant told reporters in Osmanabad on Tuesday.
"On Devendra Fadnavis's orders, the Shiv Sena and the BJP came together in Osmanabad Zilla Parishad....It started from there," Sawant said.
Reacting to Sawant's statement, Leader of Opposition in Maharashtra Legislative Council Ambadas Danve said it made clear that the "seeds of betrayal" were already there in the minds of the MLAs of the Shinde group.
The reasons given for the rebellion such as Thackeray not meeting party MLAs regularly or Sena ministers and MLAs not getting funds were hollow excuses, said Danve, a Thackeray loyalist.