Heavy rains lashed Mumbai on Monday as the monsoon remained vigorous over the western region.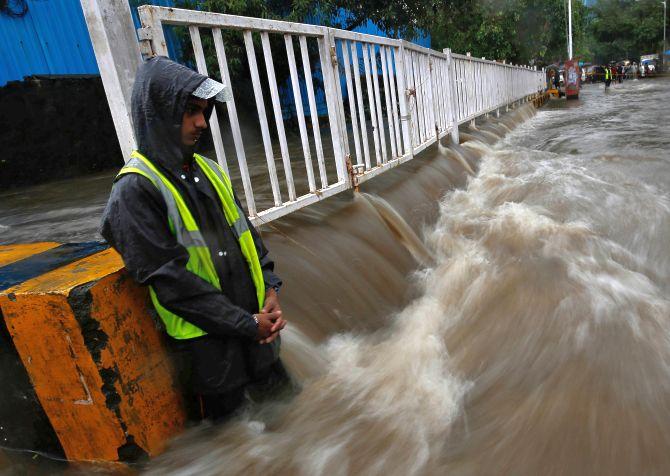 Heavy rains made a reappearance in Mumbai after a hiatus, affecting road and rail traffic and briefly disrupting operations at the city airport.
Office-goers braved torrential downpour in many parts of the metropolis to reach their places of work.
The suburbs received around 20 mm rainfall in just three hours starting 8.30 am, an IMD official said.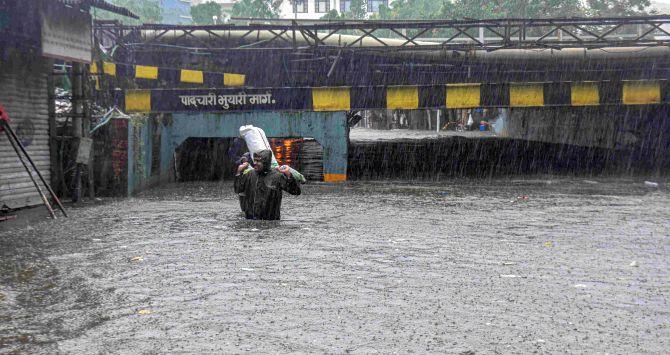 This caused water-logging on rail tracks at Ghatkopar, Kanjurmarg, Sion and other stations due to which local trains on the Central Line were running slow.
Mumbai airport operations were briefly suspended in the morning due to heavy rains, which prompted the airport operator to divert three city-bound flights, a Mumbai International Airport Limited official said.
No flights were cancelled, he said.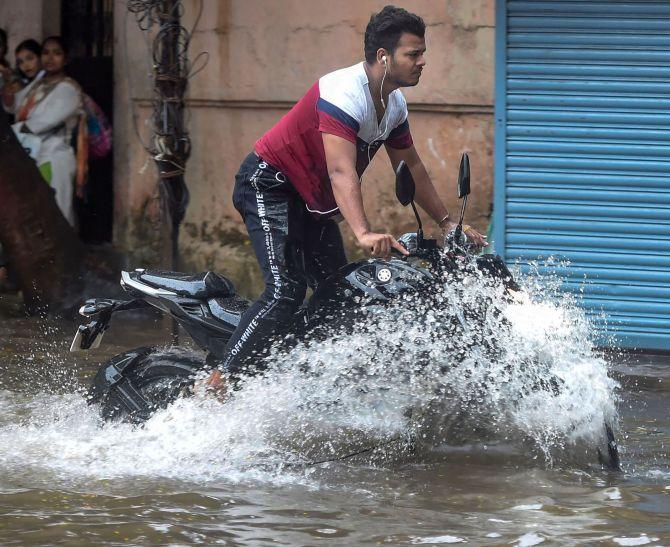 Runway operations at the Mumbai airport remained suspended for nearly 20 minutes from 9.12 am due to heavy rains, he added.
The Mumbai municipal corporation said it regrets the inconvenience caused to Mumbai residents owing to heavy rain.
"Dear Mumbaikars, the city has experienced heavy rainfall in the last couple of hours, especially in the eastern suburb. We regret all the inconvenience that has showered along. But the intensity is on decline now & our teams will try to pump out logged water as soon as possible," the Brihanmumbai Municipal Corporation tweeted.