Pakistani-American Lashkar-e-Tayiba operative David Coleman Headley's remarks before a Mumbai court that Ishrat Jahan was actually a Lashkar operative could come in handy for former Gujarat top cop D G Vanzara who has been saying all along that the encounter wasn't staged as has been alleged. Prasanna D Zore/Rediff.com reports.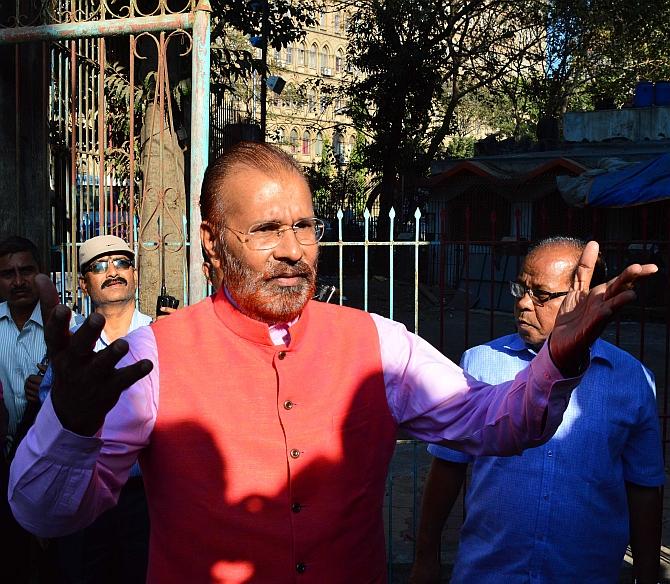 D G Vanzara, former Indian Police Service officer and accused in the fake encounter of Mumbai girl Ishrat Jahan, on Thursday said that the stand adopted by him and the Gujarat police in the case has been vindicated following Lashkar-e-Tayiba operative David Coleman Headley's deposition before a special Mumbai court.
"What Headley said during his court deposition today has been said by the Gujarat police for years, but nobody believed them," the suspended officer, who is now out on bail after spending eight years in Gujarat jail, told Rediff.com.
Though Vanzara said that Headley's statement in court carried a lot of weight, he was not confident that it could turn things in his favour in the case against him.
"The Gujarat police's and my stand has been vindicated. The Gujarat police were defamed and demoralised," Vanzara repeatedly asserted, claiming that he had been a victim of dirty politics.
"When we said this no one believed it, but now even Headley said the same thing before the court."
Even the LeT mouthpiece Gajwa Times, Vanzara said, had accepted that Ishrat was an LeT fidayeen.
The IPS officer claimed that what he and other members of his team did that day (of the alleged encounter) was in the line of duty.
"The encounters were not fake; they were genuine. Headley's deposition/testimony will be useful to us. We will study his statement and then take a call if we would like to make him a defence witness. We will try to explore our legal possibilities," he guardedly responded.
"At the end of the day, our encounters will be proved to be genuine. The Gujarat police has become a victim of dirty politics of this country. Terrorism should not be politicised. All parties and forces should be unanimous in fighting terrorism."
Importantly, Vanzara admitted that without a court of law arriving at a judgment no one can be held guilty.
"Don't want to speak on what happened that day as the matter is sub judice," Vanzara said when asked to recount the series of events that transpired on the day of the encounter.
He merely said, "The encounter was genuine. I have no doubt. The Gujarat police has no doubt. They (the terrorists) fired at us and we had to respond."
Without naming any particular political dispensation, Vanzara claimed that there was a political conspiracy to malign, defame and demoralise the Gujarat police.
"The demoralisation and defamation of the Gujarat police leads to demoralisation of the entire police force of the country," he said.
Without naming the then Gujarat chief minister and now Prime Minister Narendra Modi, Vanzara said, "Honourable leaders weren't given a visa by some country. Today, a man sitting in the United States is testifying what the Gujarat police has always maintained."
"Chief Minister Narendrabhai Modi was their target," he said, when asked who the terrorists alongside Ishrat had on their radar.