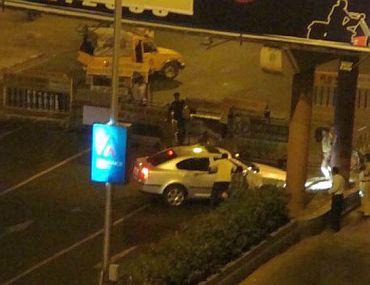 '26/11 taught us we have to be ready for a direct attack. Today if anyone launches a similar attack we are more than prepared.'
A Ganesh Nadar/Rediff.com meets Inspector Sanjay Govilkar six years after the biggest arrest of his career.
Sanjay Govilkar, then an assistant police inspector, was posted to the D B Marg police station in south central Mumbai on November 22, 2008. Four days later, he was suddenly thrust into an operation like none other.
When cornered at Chowpatty and with his partner Abu Ismail dead, Ajmal Kasab pretended to be dead while holding on to his AK-47. Constable Tukaram Omble bent down to disarm Kasab when the Lashkar-e-Tayiba terrorist opened fire.
Braveheart Omble took six bullets, never letting go of Kasab; one of the bullets went through Omble and grazed Govilkar who was right behind him.
Only after capturing Kasab and taking him to hospital did Govilkar realise that he was bleeding.
Six years later, Sanjay Govilkar is now a Police Inspector posted to the Mumbai police's Crime Branch.
"After the (March 12,) 1993 bomb blasts," he tells Rediff.com at his office in a British Raj building in south Mumbai, "we learnt the art of investigating a terror attack and how to counter-attack. 26/11 taught us we have to be ready for a direct attack."
"Today if anyone launches a similar attack we are more than prepared," he asserts. "We have the Quick Response Team, Force One, bullet-proof vehicles, modern arms and commandos who can handle these weapons. We always learn from our mistakes."
"What we want the public to do is pay attention to their surroundings when they are in a public place. Don't be addicted to your mobile or iPod when you are at the bus stop, railway station or mall. What if someone is placing a bomb next to you? Or picking your pocket? How will you know when your attention is distracted by messages or music?" he asks.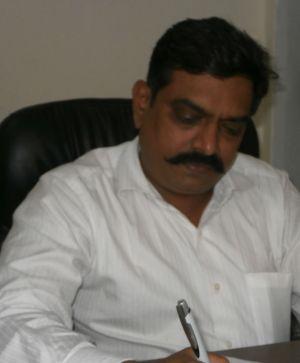 After the biggest arrest of his career, Govilkar continued at the D B Marg police station for three years, after which he was assigned to the 'protection and security' of VIPs section. After a year he was promoted to inspector of police, and in 2013 posted to the Crime Branch, the city's elite corps of detectives.
At the Crime Branch, Govilkar's jurisdiction is detecting counterfeit products, be it fake ball-bearings, dubious mobile phones or milk adulteration.
"After busting a racket making false SKF bearings we got a letter of appreciation from the parent company in Sweden," says the man who has won a gallantry award from the President of India.
His life is not all about policing. Govilkar is also an author with five books to his name. His first, Stop watch, in Marathi, is in its sixth edition and is being translated into English and Kannada. His second book Friends' Investment is in its fifth edition.
His latest book, Lifeline, will be released on November 29 in English and Marathi. It has stories, moral lessons and insights. It is also a diary without dates.
"You can decide when to start your life diary. People do not write diaries anymore, people do not read anymore," he says. "I want them to start again."
None of his five books, incidentally, are about that night six years ago when he became a sudden national hero.
Images: Top: Mumbai police officers corner the Skoda in which Ajmal Kasab and Abu Ismail were traveling on the night of 26/11.
Below: Assistant Police Inspector Sanjay Govilkar. Photograph: A Ganesh Nadar/Rediff.com