Congress president Mallikarjun Kharge on Tuesday slammed the Centre over Rahul Gandhi being asked to vacate his official bungalow, saying that he condemns the government's attitude to "threaten, scare and humiliate" the former party chief.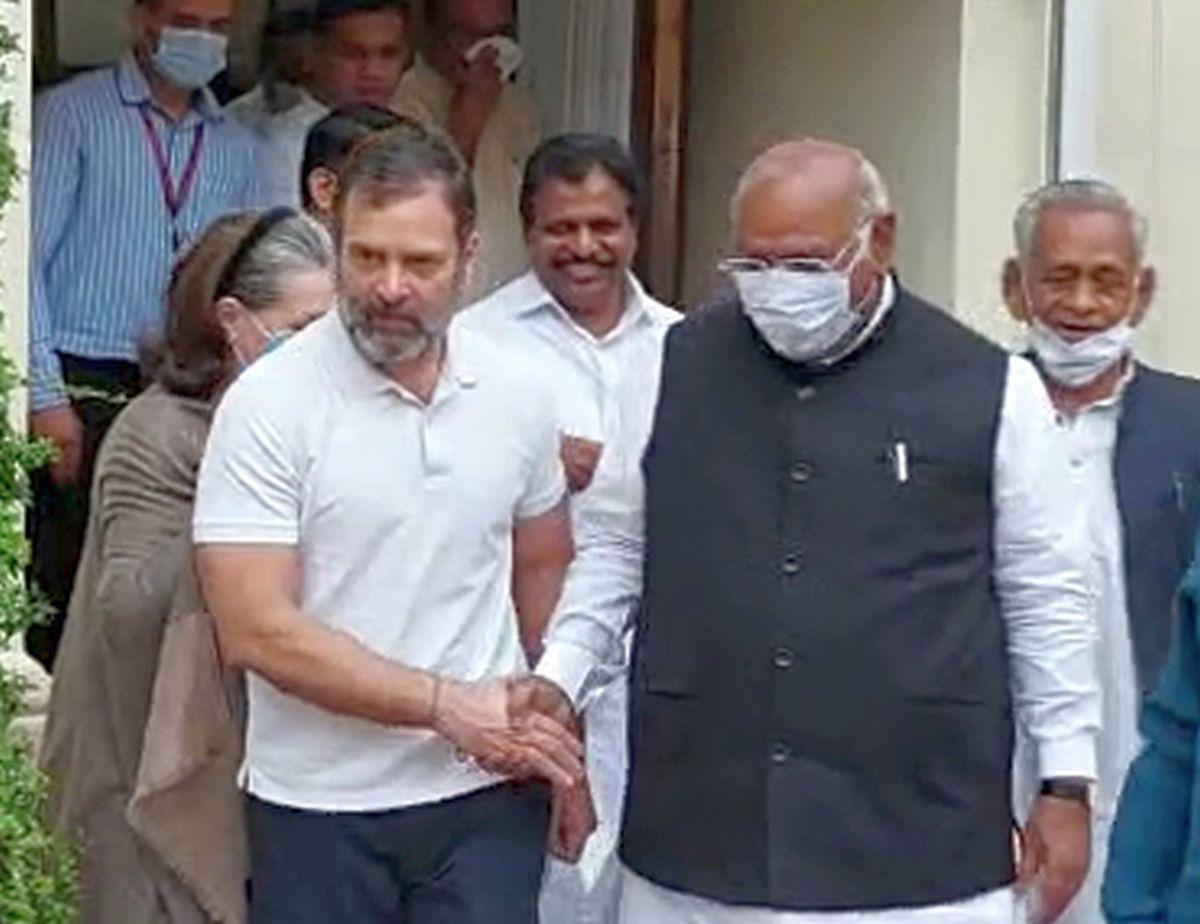 He also said that Gandhi could go and live with his mother Sonia Gandhi at her 10 Janpath residence or he could himself provide a house by vacating one for the Gandhi scion.
"They will do everything to weaken him (Rahul Gandhi). He can go live with his mother or he can come to me, I will vacate one for him. I condemn this attitude of the government to threaten, scare and humiliate," Kharge told reporters before leaving for Parliament.
"In democracy, several times we have managed without a house for three-four months. I got this bungalow after six months. People do these things to humiliate others. I condemn this attitude," the Congress president said.
Gandhi was on Monday asked to vacate the government bungalow allotted to him by April 22 following his disqualification as a member of the Lok Sabha after his conviction in a defamation case last week.
The Housing Committee of the Lok Sabha took the decision following which the secretariat of the House wrote to the former Congress president, a Z-plus protectee who has been living in the 12, Tughlaq Lane bungalow since 2005.
© Copyright 2023 PTI. All rights reserved. Republication or redistribution of PTI content, including by framing or similar means, is expressly prohibited without the prior written consent.