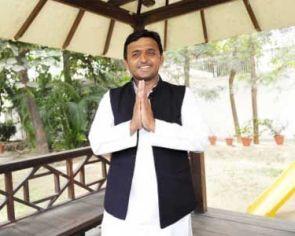 The Lucknow bench of Allahabad high court has put brakes on Samajwadi Party supremo Mulayam Singh Yadav's bid to appease all and sundry by offering a minister's status to them in one form or the other.
The issue was raised through a PIL by local journalist Sachchidanand Gupta, who sought judicial intervention to curb the proliferation of such positions.

The Akhilesh Yadav government, which has 59 ministers, has added as many as 62 persons who have been bestowed with the status of either cabinet minister or minister of state in their substantive capacity as chairmen of pubic undertakings or advisors to some departments. Each of them is entitled to the protocols and perquisites of a minister.
Taking serious note of the matter, a division bench comprising Justice D P Singh and Justice A P Singh clearly disapproved of the government's move to dole out the ministerial ranks like lolly-pops.
"Prima facie, it appears that privileges, rights and status available to constitutional functionaries cannot be conferred on any person by notification or even by statutory mandate. This conferment of status or facilities of the constitutional functionaries to other persons shall make the constitutional provisions redundant and also create uncertainty in society," the bench pointed out.
The bench went on to add, "this shall give way to the governments to provide a status or facility, what ordinarily cannot be given to such persons directly not holding constitutional posts."
Appearing on behalf of the petitioner, senior Supreme Court advocate Kamini Jaiswal sought immediate withdrawal of all such facilities ride red-beacons and high security extended to the beneficiaries that were otherwise admissible only to ministers.
In a weak defence, state additional advocate general Zafaryab Jilani sought to argue that the facilities and perquisites extended to such persons holding the position of chairmen or advisors were actually "less than those given to regular ministers".
However, the judges ruled, "What cannot be done directly, cannot be done indirectly because post and status of constitutional functionaries can neither be equated with others and nor the status be given to those persons who do not hold constitutional posts."
Through am interim order, the court has stayed the operation of a government order issued on July 18, 2007 by the previous Mulayam Singh Yadav government whereby such appointments were being made not only by SP but also by the intervening BSP government headed by Mayawati.