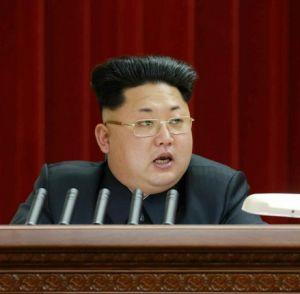 North Korean leader Kim Jong-un has been seen sporting a different hairdo that has triggered a range of comments and remarks on social network over his new look.
According to CNN, the reclusive leader modified his almost boyish over-the-top-flop to a higher, angular, more severe cut. The look first debuted at his New Year's address in January.
The tyrant's new haircut has become a topic of discussion for social media users, with some reportedly questioning if the new haircut was to honour his father and grandfather.
Amanda Taub wrote on Vox.com "Kim Jong Un has an amazing new haircut. We have many, many questions."
In another dig at the North Korean leader, Adam Taylor tweeted "The Joey Essex haircut goes drastically wrong as it reaches North Korea".