What was the experience like?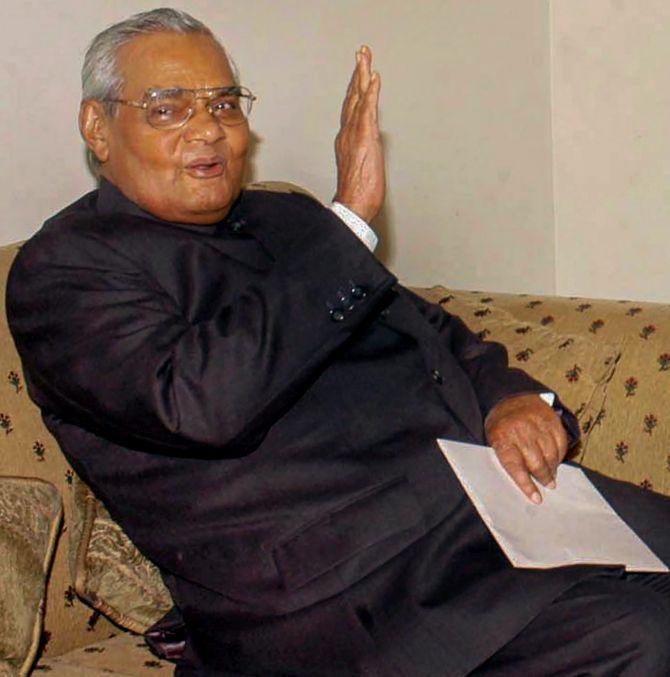 Gentle.
Genial.
Poetic.
A person you felt you could easily share your woes with.
Atal Bihari Vajpayee, thrice the prime minister of India (May 16, 1996 – June 1, 1996, 1998–1999 and 1999–2004), was the man who gave the BJP its initial acceptability.
He steered India through the fallout of the Pokhran II nuclear test, the Lahore Summit and the Kargil war. He will be gratefully remembered for starting the Delhi-Lahore bus service.
He was the first Indian leader to address the United Nations in Hindi. His grasp over the language was impeccable and he was probably the only prime minister to author books, including volumes of poetry, while leading the country.
But his decisions during the hijack of an Indian airlines flight to Kandahar, the 2001 attack on Parliament and his silence as violence racked Gujarat in 2002 courted controversy.
At the age of 93, after a long spell of ill-health, Vajpayee passed into the ages, leaving an unforgettable imprint on India's history.
Did you ever have the opportunity to meet Atal Bihari Vajpayee?
Do you have a photograph you can share?
Do you have memories of meeting the former prime minister?
When did you meet him? What was the experience like?
Do share your memories/opinion of the late prime minister with us. You can mail us at newsdesk@rediff.co.in. Do include your name, age, where you are from and where and how you had the opportunity to meet Atal Bihari Vajpayee.
Alternatively, you can post the same below.
Photograph: PTI Photo