These images of Kenyans mourning the Garissa University attack will leave you shaken
Some of them wanted to be doctors, some teachers. But their dreams were shattered when Al Shabab militants stormed Kenya's Garissa University and massacred 178 people.

The horrific attack last Thursday has left Kenya shell shocked. On Tuesday night, hundreds of heartbroken Kenyans remembered the innocent victims, most of them students.

Mourners held vigil at Nairobi's Uhuru Park where 147 crosses were planted on the ground, one for each of the victims.
Kenyans took to social media to draw more attention to the gruesome killings. The hastag #147notjustamumber has gone viral where Kenyans talked about the victims and their lives. The #147 signs were also seen at Tuesday's vigil that has left us with some haunting images.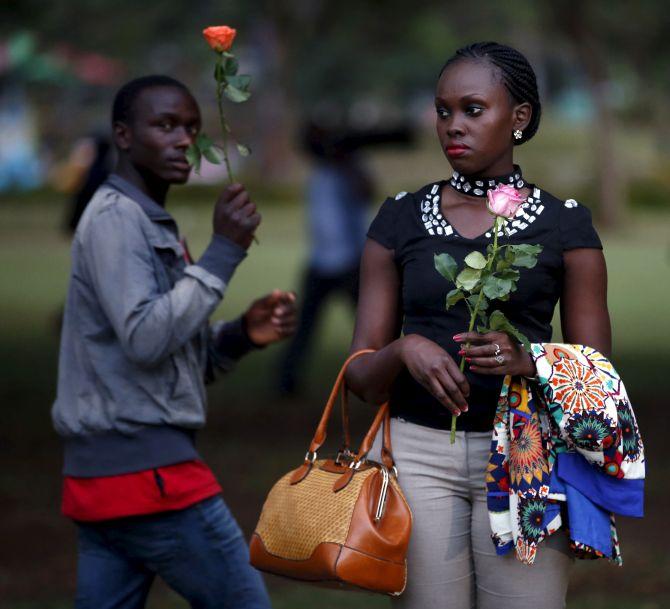 A woman carries a rose as she arrives for a memorial vigil for the people killed by gunmen at Garissa University College, at the 'Freedom Corner' in Kenya's capital Nairobi. A citizens group planned held another vigil in Nairobi's main park, tapping growing public frustration over security in the wake of the attack claimed by Al Shabaab Islamists based in neighbouring Somalia. Photograph: Goran Tomasevic/Reuters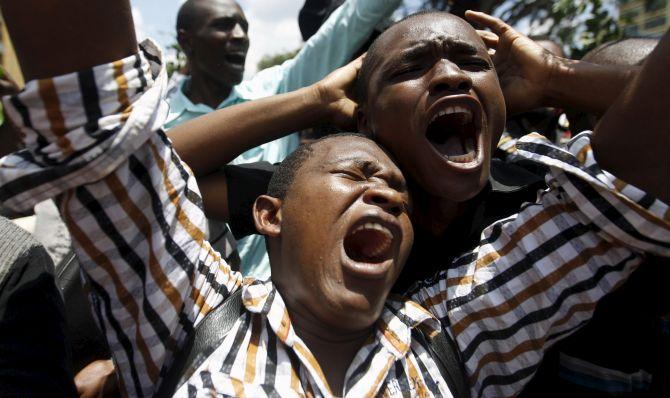 Kenyan university students participate in a demonstration against the Garissa University attack, along the streets of Nairobi. The Kenyan air force has destroyed two Al Shabaab camps in Somalia, it said on Monday, in the first major military response since the Islamist group massacred students at the college campus last week. Photograph: Thomas Mukoya/Reuters
A man plays an accordion during a prayer session held for those killed in the attack. Photograph: Thomas Mukoya/Reuters
Shattered Kenyans mourn the attack, the deadliest in the nation since Al Qaeda killed more than 200 people at the US embassy in Nairobi in 1998.Photograph: Goran Tomasevic/Reuters
A woman holds a rose as she prays during the vigil. Photograph: Goran Tomasevic/Reuters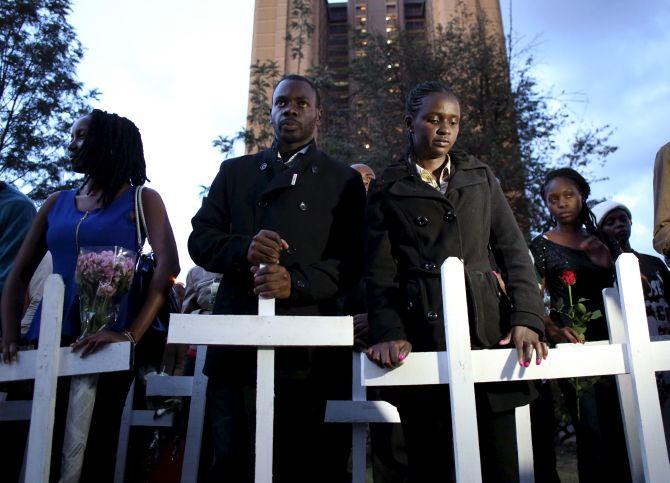 People hold wooden crosses, symbolising the people killed by gunmen at Garissa University College, as they pray during the vigil.Photograph: Goran Tomasevic/Reuters