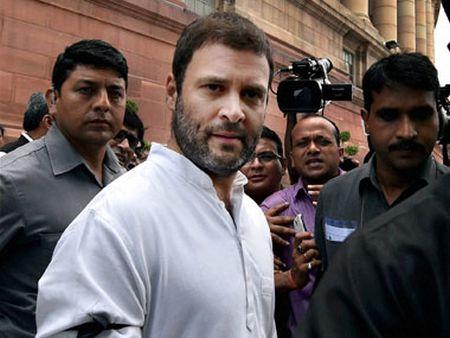 Congress vice president Rahul Gandhi on Tuesday sought to brush aside Bharatiya Janata Party's attempts to drag him into the VVIP chopper scam, saying he is "happy to be targeted".
"I am always being targeted, happy to be targeted," he told reporters while entering Parliament House.
He was asked about BJP MP Kirit Somaiya's letter to the Enforcement Directorate and Central Bureau of Investigation asking them to check Gandhi's links with a real estate developer allegedly involved in the Commonwealth Games scam and also the alleged connections of his political aide with a middleman in the AgustaWestland deal.
Somaiya had said that Guido Haschke, an alleged middleman in the chopper deal is common in both the scams and that he is linked to Christian Michel, an accused in the VVIP chopper scam.