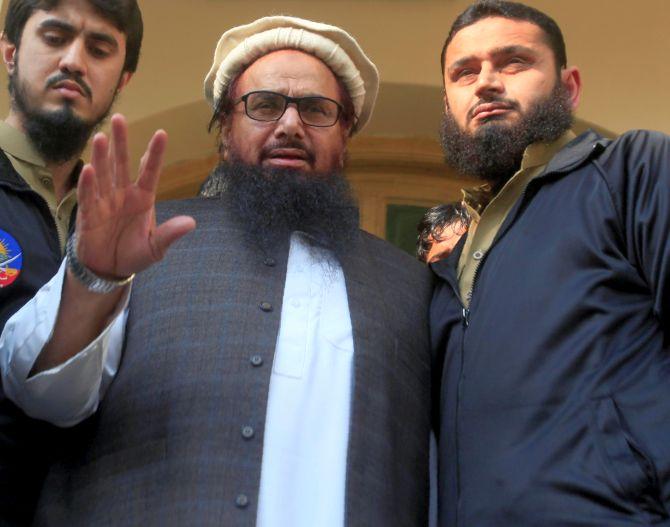 Mumbai attack mastermind Hafiz Saeed's comments on Kashmir are nothing but rearticulation of the agenda of terrorists who have "thrived" across the border, the home ministry said after the founder of the banned Jamaat-ud-Dawa terror outfit walked free from house arrest in Lahore on Friday.
Asserting that Jammu and Kashmir "is and will remain an integral part" of India, it said that such repeated utterances by terrorists have been given an appropriate response on the ground every time by the law enforcement agencies and the people of the state.
After his release, Saeed said he would gather people across Pakistan for the "cause of Kashmir" and try to help Kashmiris get their "destination of freedom".
Asked about it, a senior home ministry official said, "The principled and consistent stand of the government of India on the issue is that Jammu and Kashmir is and will remain an integral part of India.
"The recent statement of Hafiz Saeed is a rearticulation of the terrorists constituency which has thrived across the border," the official said.
Such statements are made repeatedly in the past and each time they have received an appropriate and resounding response on the ground from the people and law enforcement agencies, the official added.
The Jamaat-ud-Dawah head, who carries a USD 10 million American bounty for his role in terror activities, was freed after the government decided against detaining him further in any case.
He was under detention since January.
"I was detained for 10 months only to stop my voice for Kashmir," Saeed told his supporters after his release.
Photograph: Mohsin Raza/Reuters