Hackers believed to be working for the Chinese military breached the United States government computers, possibly compromising the personal data of 4 million current and former federal employees.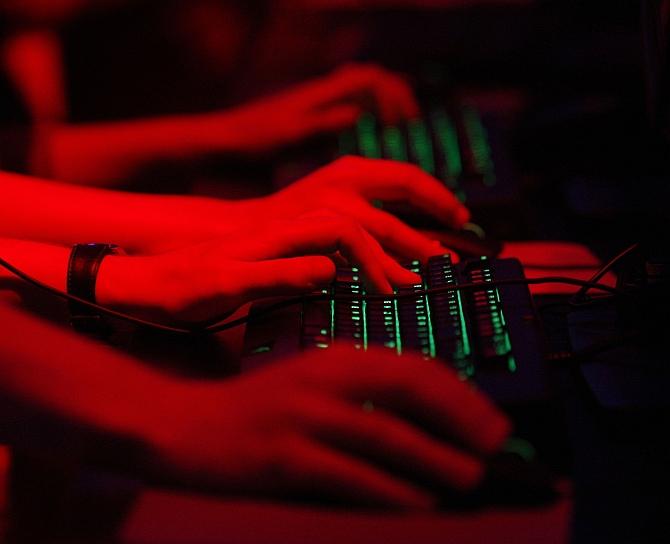 In a statement, the Office of Personnel Management said that it has identified a cybersecurity incident potentially affecting personnel data for current and former federal employees, including personally identifiable information.
The Department of Homeland Security's Computer Emergency Readiness Team and the Federal Bureau of Investigation have been roped into to investigate the major hacking of the US government computers.
"We take all potential threats to public and private sector systems seriously and will continue to investigate and hold accountable those who pose a threat in cyberspace," the FBI said in a statement.
Senator Mark Warner, a member of the Senate Select Committee on Intelligence, said the reported breach is part of a troubling pattern by this agency in failing to secure the personal data of federal employees -- the second major breach in a year.
"Cyberattacks present a critical threat to our national security and our economy. We cannot afford to keep dragging our feet in addressing the escalating threats posed by hackers out to steal individuals' personal information," he said.
While there was no official word from the government as to who was responsible for this hacking, multiple media outlets said that investigators believe that it was done by the Chinese military.
The Washington Post and The Wall Street Journal reported the computer system was hacked by the Chinese government.
"It was the second major intrusion of the same agency by China in less than a year and the second significant foreign breach into US government networks in recent months," The Post said.
"Investigators suspect that hackers based in China are responsible for the attack," The Wall Street Journal said.
"We take very seriously our responsibility to secure the information stored in our systems, and in coordination with our agency partners, our experienced team is constantly identifying opportunities to further protect the data with which we are entrusted," Katherine Archuleta, director of the Office of Personnel Management, said in a statement.
Senator Lindsey Graham feared that the massive data breach may turn out to be yet another example of America being walked over by rivals and adversaries.
"The Obama administration's failures in foreign policy and national security continue to pile up yet they do nothing to change course. I fear a cyber 'Pearl Harbour' is increasingly more likely if we do not invest in the necessary infrastructure to protect our nation," Graham said.
Senate Homeland Security and Governmental Affairs Chairman Ron Johnson called the breach disturbing.
"It is disturbing to learn that hackers could have sensitive personal information on a huge number of current and former federal employees -- and, if media reports are correct, that information could be in the hands of China," he said.