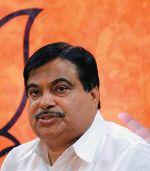 Rashtriya Swayamsevak Sangh ideologue S Gurumurthy, on whose analysis of the Putri Group account the Bharatiya Janata Party had backed its president Nitin Gadkari, on Tuesday made a flip flop when he declined to have given him a clean chit and later retracted his remarks.
"I have not given clean chit to NG (Nitin Gadkari). I cannot give clean chit to any one who I don't know fully I don't know NG at all," Gurumurthy reportedly posted on the micro-blogging site around noon.
As his remarks created a flutter in the cyber world and the media, he deleted his posts a couple of hours later.
"I think I am being misinterpreted. I have clearly said that the media allegations on Gadkari is false. If this is clean chit I have given it," he posted.
In another tweet, he said, "Let me clarify that I have given clear chit to Gadkari on Purti affairs. That is all."
His last tweet on this issue was at 2.40 pm. It said, "I have deleted only the tweets they are misinterpreting. not all."
© Copyright 2022 PTI. All rights reserved. Republication or redistribution of PTI content, including by framing or similar means, is expressly prohibited without the prior written consent.