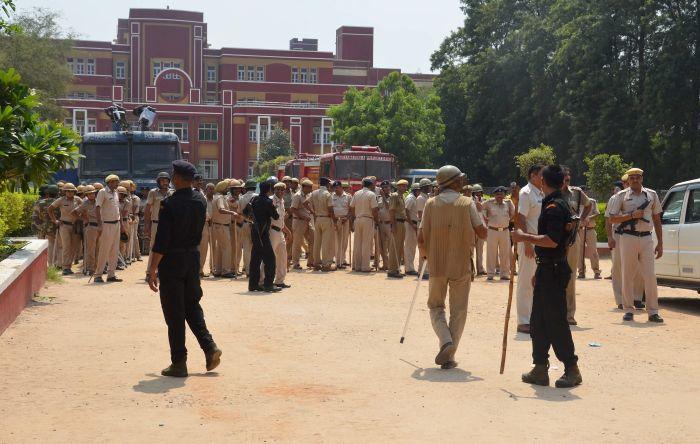 A sessions court on Monday rejected the bail plea of a 16-year-old student, accused of killing a seven-year-old boy at a private school in Bhondsi.
Additional Sessions Judge Jasbir Singh Kundu dismissed the plea of the accused saying the stage was not fit for granting bail.
The bail application came on the day when the Central Bureau of Investigation filed a chargesheet in the case of murder of the seven-year-old boy on September 8 last year.
The juvenile accused, who had been given an imaginary name as "Bholu", contended in his plea that he deserved the benefit of statutory bail on the ground that the CBI has failed to conclude its investigation within the prescribed limit of 60 days.
"The applicant-juvenile deserves to be given the benefit of compulsive/statutory bail as the CBI has failed to conclude its investigation within the statutory limitation of 60 days.
"The prescribed period of 60 days has expired long back but the agency has failed to furnish the charge sheet in the court till date and thus the juvenile delinquent has become entitled for bail," the plea said adding, he was willing to furnish the requisite bail bonds.
The submission was opposed by advocate Sushil Tekriwal, appearing for the seven-year old victim, saying the application was devoid of any merit.
Earlier, the court had barred the media from using the name of the 16-year-old juvenile accused in the case and asked it to use fictitious names instead.
While the seven-year-old victim was named "Prince" by the court, the juvenile accused was named "Bholu" and the school was referred to as "vidyalaya".
The Juvenile Justice Board had on December 20 last year held that the teenager would be tried as an adult and directed that he be produced before Gurgaon Sessions Court.