Veteran lyricist Javed Akhtar on Tuesday hit out at Union minister Kiren Rijiju for his remark against Delhi University student Gurmehar Kaur, calling it "grossly biased".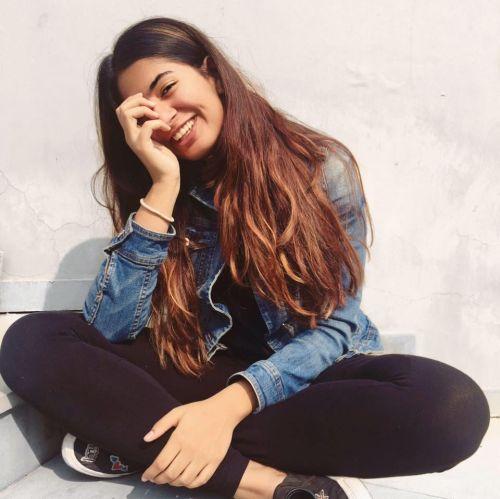 He also took a dig at cricketer Virender Sehwag and wrestler Yogeshwar Dutt, who trolled Kaur after her campaign "I am not afraid of ABVP" went viral.
"If a hardly literate player or a wrestler troll a pacifist daughter of a martyr it's understandable but what's wrong with some educated folks," Akhtar tweeted.
Kaur, 20, the daughter of army martyr Captain Mandeep Singh and a student of Lady Sri Ram College, had started the campaign following the violence at Ramjas College.
It received massive support from students across various universities.
Rijiju had taken to Twitter to criticise Kaur.
"Who's polluting this young girl's mind? Strong armed forces prevent a war. India never attacked anyone but a weak India was always invaded," the minister of state for home had said.
Responding to Rijiju's comment, Akhtar tweeted, "Mr minister, you have condemned the left by falsely accusing them for celebrating soldiers killing n not a word about AVBP. Grossly biased."
"I don't (know) about her but Mr Minister I know who is polluting your mind," the 71-year-old lyricist added.
Kaur withdrew from her social media campaign after allegedly receiving threats from the members of the RSS-backed outfit.
Her decision comes amidst a raging controversy over her social media campaign against RSS-backed ABVP, which attracted alleged threats of rape and a virulent backlash.
WATCH: Sehwag evades questions on Gurmehar Kaur row
In a series of tweets, Kaur, a Lady Shri Ram College student, announced her decision saying she has been through a lot and "this is all my 20 year self could take (sic)".
Kaur earlier urged people not to identify her as a "martyr's daughter" if that "bothers" them. She is the daughter of Capt Mandeep Singh who was killed in a militant attack in Jammu and Kashmir in 1999.
"She has left for Jalandhar to be with her family," a Delhi Commission for Women official said.
The Delhi Police has requested their Jalandhar counterpart to provide adequate security to her.
As the march, from which she withdrew, made its way through the North Campus with hundreds of students of JNU, DU and Jamia participating, she tweeted, "All my friends. Our lovely faculty! how I wish I was there."
In an earlier tweet, she had urged people to join the march, which is "about students and not about me", in large numbers.
"I'm withdrawing from the campaign. Congratulations everyone. I request to be left alone. I said what I had to say. I have been through a lot and this is all my 20 year self could take. To anyone questioning my courage and bravery...I've shown more than enough," she said.
The Lady Sri Ram college backed Kaur saying she has the right to express her opinion.
"We support our student as duty of institutions is to nurture students without fear. Gurmehar has right to express her opinion and she responded sensitively, bravely. She has fulfilled her duty as a young citizen," the college said in a statement.
The 20-year-old student had started the campaign 'I am not afraid of ABVP', following the February-22 violence at Ramjas college. The campaign went viral and received a massive support from students of various universities.
Kaur on Monday met DCW chief Swati Maliwal and complained that she has been receiving "rape threats" on social media, allegedly by ABVP members.
Maliwal, who termed the threats as "shameful", has written to Police Commissioner Amulya Patnaik demanding an FIR be registered against the "abusers" and security be provided to her and her family.