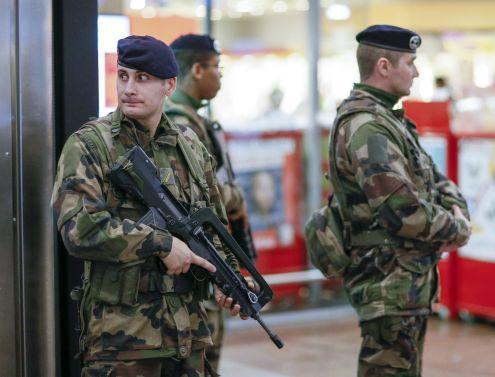 A gunman took at least two people hostage in post office northwest of Paris, French media reported. He has been arrested and hostages are freed, AFP reports.
The man carrying a Kalashnikov rifle and had taken hostages at the post office in the town of Colombes, not far from Paris. The post office was cordoned off by elite security forces.

A TV station in France said the incident was not a suspected terrorist act. The man is reportedly "unbalanced"and recently broke up with his girlfriend. Two individuals were held by the gunman, who contacted the police himself, but insisted there was no link to terrorism, The Independent reports.

Earlier in the day, there was a bomb threat at a Paris train station, after which the station was evacuated.

Friday's hostage situation comes a day after funerals were held for four people killed in last week's attack in Paris on satirical magazine Charlie Hebdo.
Seventeen people died in the attacks. Eight magazine staff, a visitor to the magazine and a caretaker died, as well as three police officers and four people at a Jewish supermarket.

Image: French soldiers on patrol duty as part of the 'Vigipirate' security plan after last week's terror attacks in Paris. Photograph: Reuters