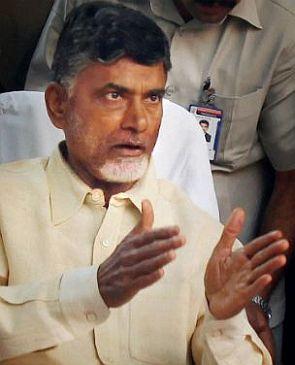 Income of temples in Andhra Pradesh has grown by 27 per cent, Chief Minister N Chandrababu Naidu has said, attributing it to "growing sins".
"People are committing sins and to get rid of them they are going to temples and offering money," the chief minister remarked, during his inaugural address at the two-day conference of district collectors in Vijayawada on Wednesday.
At the same time, he pointed out, sale of liquor was coming down, resulting in reduced income to the state.
"More people are taking (Sabarimala) Ayyapa Swamy 'deeksha' and abstaining from liquor consumption for 40 days. To that extent our liquor sales are going down," he observed, though jocularly.
Asking the district collectors to develop a "competitive spirit", the chief minister said 2015-16 financial year should be taken as the base year for competition among districts in various development indicators.
"Your focus should be on inclusive growth and balanced development. Also, strive to achieve at least 80 per cent satisfaction among people (in service delivery). Only then you work will be appreciated. There is a correlation between your work and people's satisfaction," Chandrababu noted.
"Andhra Pradesh is a two-year baby. Our aim is to become one among the top three (states) by 2022 and number one by 2029. We have a 'Vision-2050' by when we aim to become the number one destination (for investments). Let us all take responsibility and work together," the chief minister told the Collectors and top bureaucrats.